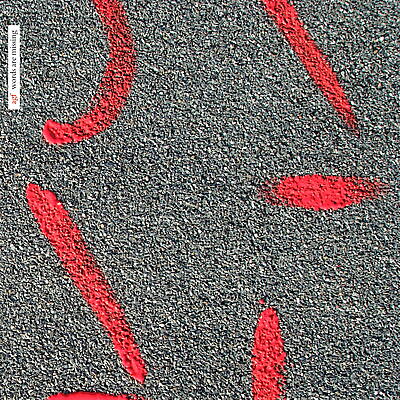 Incl. Instant Download
ANTYE GREIE also known as AGF is an East German artist now living in Hailuoto, Finland.
After producing about 15 long player records with words in the centre of attention, focusing on poetry and language, with her 4th solo album "Words Are Missing" AGF is leaving the words behind.
Instead she uses voice, beats and drones as well as creates a huge palette of unique sounds to work around the phenomena of silence, speechlessness, deconstructed language and impeded communication.
The subjects in which the wordlessness is expressed are carefully chosen and vary from dark-memory experiences like visiting the concentration camp in Buchenwald (when the artist was 16) to beat-driven humorous content like the track called called Kreuzwortraetsel (cross word). The listener witnesses a recorded alphabet turning into a trilogy of compositions called Letters Make No Meaning (Weapons No War Germs No Disease) I, Cognitive Modules Party II and Ooops For Understanding III, or the difference between recorded silence in the track 8.a Present 8.b Absent.
The album's artwork delivers a deeper insight into the meaning of compositions which features a total of 16 works of calligraphy, drawings and photography by AGF designed into an elaborate book format by the renowned designer Alorenz. The CD comes in an upright digi pack with a 20 page booklet which distracts the origin of words into conceptual letter play derived from abstrac calligraphy.
Through symmetry, ornament, elemental form, repeated forms, centering, balance, and sculptures through a direct translation of drawings. This process allows the visual content of the works to be considered both apart from, and along with, the significance of the wordless composition.
AGF

:

Words Are Missing

Words Are Useless

AGF

3' 47''

Letters Make No Meaning (Weapons No War Germs No Disease) I

AGF

5' 58''

Food Combination Chart

AGF

3' 25''

Die Ufer Sind In Feindes Hand

AGF

3' 19''

Where The White Animals Meet

AGF

3' 41''

Cognitive Modules Party II

AGF

3' 15''

Dread In Strangers Eyes

AGF

3' 07''

8.a Present 8.b Absent

AGF

1' 23''

Head Inside Cloud

AGF

3' 25''

Ooops For Understanding III

AGF

3' 08''

Kreuzwortraetsel

AGF

3' 39''

Mohr Und Die Raben Von London

AGF

4' 07''

Under Water (RUN!)

AGF

3' 40''
Auch schön: