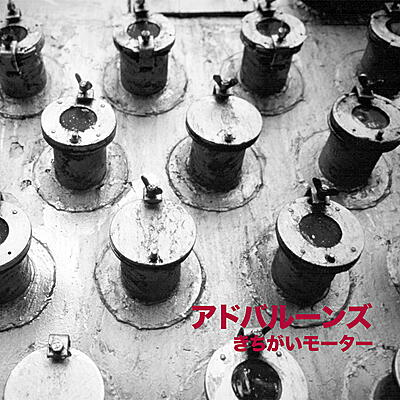 10": Ltd. to 270 copies, incl. OBI strip, insert & numbered card
Adballons (made-up word from "advertising balloon") was a duo formed in Tokyo and active only between 1986-88. Equipped with some gear (Casio CZ-5000, Teisco S-110F, Roland MC-202, Roland TR-909, Korg KPR-77) and influenced by the music of D.A.F, Kosmonautentraum, Tommi Stumpff, Propaganda, The Flowerpot Men, Cassandra Complex, This Heat, The Pop Group, SPK and Laibach, they released just one 7" in 1987 and played some shows in local clubs before disappear and become part of the obscure and inscrutable Japanese underground scene.

Limited to 270 copies on 10" vinyl including all four tracks the band recorded in studio. Everything remastered from the original reel-to-reel tape. Each copy comes with a OBI strip, an insert with some photos/lyrics/info and a numbered card.
Adbaloons

:

Mad Motor

Sleep on the Roof

Adbaloons
Auch schön: