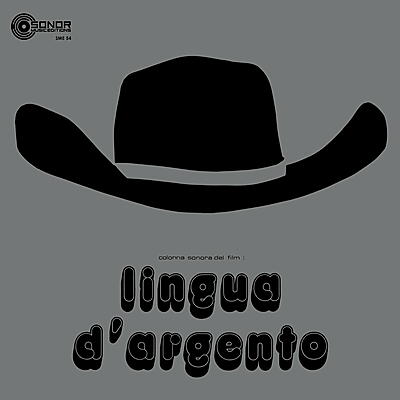 LP: Ltd. to 500 copies, 180 gram vinyl, gatefold sleeve, incl. original movie poster
An Italian soundtrack originally issued in 1976 which is widely considered a Funk Exotica masterpiece. Originally composed by orchestra conductor Alberto Baldan Bembo for the movie soundtrack "Ecco lingua d'argento", starring the sexy Carmen Villani. The album includes many spellbinding and powerful grooves filled with great basslines, dope wah wah and killer Funky sounds; a countless amount of drum beats with dancing Fender Rhodes, Disco-Funk arrangements with driving tropical percussions, dreamy cinematic strings and sexy female chorus harmonize. Top-notch stuff for any crate digger / groove hunter / beat maker / record collector and vintage music vinyl maniac out there.

Exclusive liner notes written by DJ Spaziale aka Scott Hesselink, Original movie poster reprint included.
Alberto Baldan Bembo

:

Lingua D'Argento OST

Savana

Alberto Baldan Bembo

3' 51''

Oblo

Alberto Baldan Bembo

5' 16''

Magolia

Alberto Baldan Bembo

2' 25''

Trop's

Alberto Baldan Bembo

1' 56''

Tema Di Nadia

Alberto Baldan Bembo

3' 22''

Samoa

Alberto Baldan Bembo

1' 45''

Sweet Oasi

Alberto Baldan Bembo

2' 23''

Green Sea

Alberto Baldan Bembo

2' 41''

Love In Sahara

Alberto Baldan Bembo

6' 28''

Mubu

Alberto Baldan Bembo

1' 53''
Auch schön: