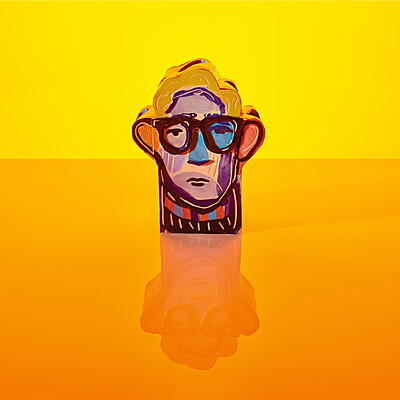 2LP (color): Includes download, gatefold sleeve, 180 gr orange vinyl
New solo album by Hot Chip's Alexis Taylor.

"A bold and confident step forward for Alexis both sonically and in terms of his songwriting abilities. It has electronic thrills, dark spaces, memories of dancefloors, heartfelt writing; it's composed, it's improvised, it's accidental, it's strange, but it's also very immediate. It is a beautiful thing itself: a moving, modern and unique sounding long-player, to get lost in on repeated deep listens."
Alexis Taylor

:

Beautiful Thing

Dreaming Another Life

Alexis Taylor

Beautiful Thing

Alexis Taylor

Roll on Blank Tapes

Alexis Taylor

Suspicious of Me

Alexis Taylor

There's Nothing to Hide

Alexis Taylor

Out of Time

Alexis Taylor
Auch schön: