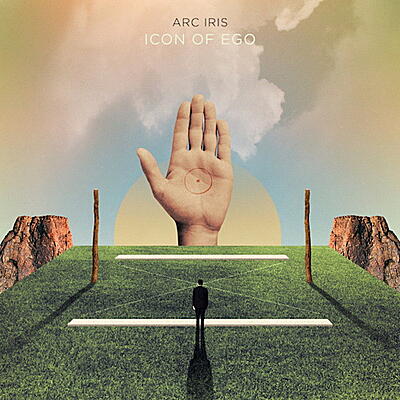 Arc Iris releases Icon Of Ego, its third album, as a trio that packs the heft of a far bigger band with fully realized sonic and visual intensity. On this latest album, vocalist / guitarist Jocie Adams, keyboardist / sample artist Zach Tenorio-Miller and drummer Ray Belli have crafted a vividly expressionistic new album that reflects both the group's protean talents as well as its journey of survival.

After its self-named 2014 debut on the ANTI- label, Arc Iris achieved critical acclaim, along with tours with St. Vincent and Jeff Tweedy and festivals like Bonnaroo followed. Within two years, the band self-released Moon Saloon in the US while British independent record label Bella Union released the album in Europe. Tours supporting Kimbra, Gene Ween, and a complete re-imagination of Joni Mitchell's Blue performed at Washington's Kennedy Center followed, which added to a growing, international fan base that has remained dedicated throughout.

Icon of Ego finds a stronger, more experienced band. Recording at Providence's Columbus Theater, home to silent movies and vaudeville during the '20s, the band has evolved into a concentrated pop-prog explosion, mixing styles with disparate elements that captivate and surprise. With heavy synthesizer work by Tenorio and Adams, and seemingly impossible transitions executed effortlessly by Belli, the songs here carry a thick, analog electronic sound that harks back to the '70s. Presiding over these are Adams' powerful vocals that house the energy under pop forms.
Arc Iris

:

Icon Of Ego

Dylan & Me

Arc Iris

1' 30''

If You Can See

Arc Iris

1' 30''

Turn It Up

Arc Iris

1' 30''

Icon of Ego

Arc Iris

1' 30''

Chattermachines

Arc Iris

1' 30''

Beautiful Mind

Arc Iris

1' 30''

Everybody's Counting On Her

Arc Iris

1' 30''
Auch schön: