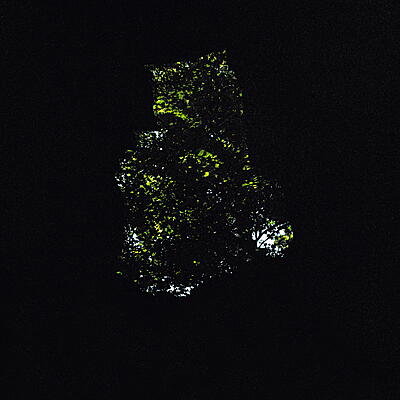 Incl. Instant Download
Precipice is Byron Westbrook's first long playing record under his given name. Operating under the handle Corridors for many years, Byron has established a reputation for creating immersive multi-channel, site specific live experiences using sound, image and light. Precipice expounds upon these ideas as a collection of approaches to texture, landscape, perception of time, and the potential for sound to generate visual space. Like climbing a column which inexplicably leads to a plateau of glass, the topography above and below visible in crystal clear relief.

Byron Westbrook is an artist and musician based in Brooklyn NY. He works with listening, space, perception and awareness, often pursuing routes with social engagement. His electronic sound interventions play with dynamics of perception of space, sometimes manifesting as multi-channel sound performances or as small or large-scale installation work using video or lighting. He has presented work at ICA London, Clocktower Gallery, ISSUE Project Room, Abrons Arts Center, Roulette, Diapason Gallery, Eyebeam, BRICarts, LMAK Projects (NYC), Human Resources (Los Angeles), The LAB (San Francisco), International House (Philadelphia), VIVO MediaArtCenter (Vancouver), Les Voutes (Paris), Colla+eral Festival (Bologna), O' (Milan), Cyberfest (St. Petersburg) among many others. He studied with David Berhman, Marcus Schmickler, Laetitia Sonami and Marina Rosenfeld for his MFA from Bard College, and has also toured and collaborated with Rhys Chatham. He has also worked closely with Phill Niblock at Experimental Intermedia Foundation in NYC since 2005. He has been an artist in residence at Clocktower Gallery, Wassaic Project, Diapason Gallery, HotelPupik and is a 2014 Civitella Ranieri Fellow.
Byron Westbrook

:

Precipice

Spectral Ascension

Byron Westbrook

15' 51''

Infinite Sustain

Byron Westbrook

4' 52''

Fractal Shift

Byron Westbrook

3' 56''

Prismatic

Byron Westbrook

8' 33''
Auch schön: