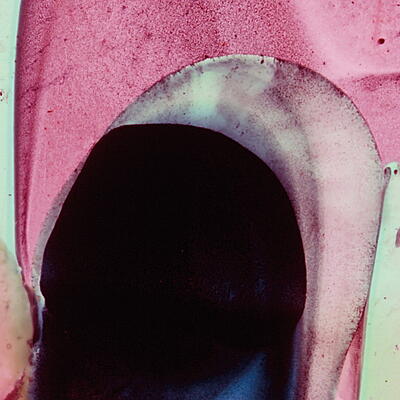 Camila created this EP whilst involving herself in circuit bending for the first time. The songs developed and grew over small, raw, noises or bizarre melodies from her self-built sequencers.

Submerged in building DIY circuitry, she was hypnotized by its relations to nature. Chemical elements, multi-coloured stones, material states rapidly changing into others.

Each track on this EP presents her connections to these encounters, showing rough, odd, movements, sudden jumps of colour, and bizarre, deliberate rhythms. It's noisy. It makes use of bright analogue melodies, and it contains vocals. It's exciting that it's brought together three labels, Lumen Lake, Schamoni Musik, and SVS Records, which will be collaborating for the first time to release a limited edition of 300 copies.

On her main project, Camila Fuchs, Camila has made appearances at Mutek Mexico, Ars Electronica, MexFest London, Gotwood, and Dalston Music Festival. This is the first time she introduces us to her solo project.
Camila De Laborde

:

Opuntia

The Blue Stone

Camila De Laborde

3' 52''

We Are Conducting

Camila De Laborde

2' 34''

You Couldn't Build That, You Coul

Camila De Laborde

3' 18''

Him. Solid

Camila De Laborde

3' 24''
Auch schön: