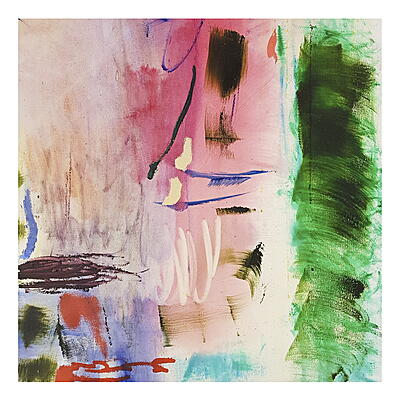 Celestial Trax
Serpent Power
True Aether
True Aether 001
MC: Includes download, incl dl code for two bonus tracks, 1st edition ltd. to 50 copies
Incl. Instant Download
At the heart of 'Serpent Power,' the second full length from Celestial Trax (born Joni Judén), lives an organic entity; its sounds roll over the listener like an unknown weather pattern. The intoxicating textures and strange dimensions are designed to cultivate the imagination away from screens: it is music for the journey inward, an ode to stillness. It models itself after the unpredictable yet harmonious sequencing of the natural world. Stepping away from the exhausting, hyper-saturated cyber-dystopia we've been thrust into, 'Serpent Power' envisions a world where technologies aren't aimed at our brains and our souls in order paralyze and control us. Instead, they've been modeled after nature in order to elevate us.

Constructed at various locations in Finland over a 12-month period using synthesizers, tape machines, effect units, voice, electric and acoustic guitar, Judén weaves subtle yet complex worlds within worlds across the albums' 10 tracks. The opening notes on "Underwater Garden" fill the air with colour, with bursts of white noise like jet streams; unknown creatures dancing in a pool of light. Elsewhere, "Peace" converts a minimal flute pattern into a sunrise soundtrack on a strange planet. Modest at first, "Blossoms In The Blue Sky" springs into chaotic beauty, like a delirious symphony of a forest teeming with life. For 43 minutes, Celestial Trax conducts an imaginary orchestra of earthly delights.

'Serpent Power' is not about technique; it is not held fast by genre. Judén is aware of the trap posed by both notions: "I was drawn to the DNA of sound and how frequencies and textures interplay with each other, not to a preconceived model or style. I wanted this record to present itself more like paint on canvas, rather than an overly edited digital image." The inspiration and references behind the music reflect this desire, as does the artwork, created by painter and friend Anita Naukkarinen. "The organic medium was very important to me during the creative process, as was the raw emotive expression I find in abstract expressionist painting and in surreal art." The album supports Judén's vision and way of experiencing the world: where its preceder 'Nothing Is Real' [PTP2006] knocked on the door of the surreal and psychedelic, 'Serpent Power' dives in and fully commits itself. The form and structure across the album are abstract, tempos and tunings loose and non-linear. 'Serpent Power' is a celebration of an unique inner vision manifesting as sound art.
Celestial Trax

:

Serpent Power

Aura Cleansing

Celestial Trax

1' 59''

Underwater Garden

Celestial Trax

5' 43''

Sinking Through A Surface

Celestial Trax

2' 57''

Offline Offscreen

Celestial Trax

3' 56''

Way In Is The Way Out

Celestial Trax

5' 02''

Suspended Midair

Celestial Trax

4' 55''

Peace

Celestial Trax

3' 56''

Healing

(Garden Redux)

Celestial Trax

3' 29''

Blossoms In The Blue Sky

Celestial Trax

5' 11''

In The End We Ascend

Celestial Trax

6' 02''
Auch schön: