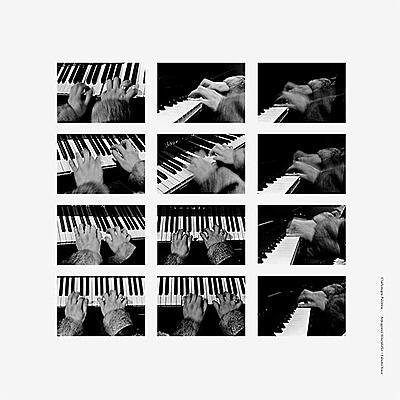 Arpeggiated Bösendorfer + Falsetto Voice
Alga Marghen
PLANA-P29VocSon.155
LP: Limited to 405 copies
In 1974, Ileana Sonnabend commissioned Charlemagne Palestine to create a limited edition, double LP in conjunction with a performance to celebrate the opening of her new Soho gallery at 420 West Broadway..

Charlemagne made several recording attempts, first at Swarthmore College in Pennsylvania where they had a Bösendorfer Imperial Piano in their theater. He recorded "Bösendorfer + Voice", "Voice Piece" as well as some Bösendorfer tests, with Mayo Thompson as producer and Kurt Munkacsi as sound engineer. These ecstatic Swarthmore recordings, recorded late at night in the big empty theater space, represented the original elements on which Charlemagne Palestine later created the piano pieces for Four Manifestations on Six Elements (ALGAMARS 004LP, MAGNE 008LP).

For more than 40 years since these recordings were made, Palestine never went back to listen to them, but recently on re-listening to these Swarthmore recordings with Alga Marghen, he found several blissful, arpeggiated piano and falsetto voice studies which he feels now deserve to be heard. Included in the Alga Marghen VocSon series, this LP of two previously unreleased 1974 recordings finally see the light of day.
Charlemagne Palestine

:

Arpeggiated Bösendorfer + Falsetto Voice

Excerpt of Side A

Charlemagne Palestine

4' 06''
Auch schön: