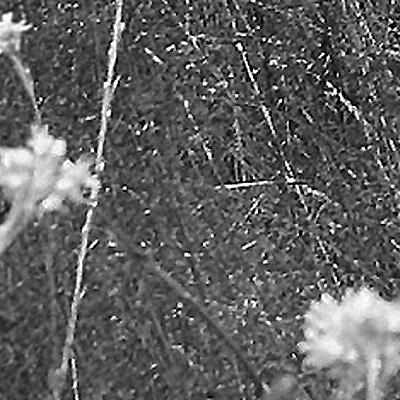 To accompany the fantastic new Chica and the Folder album "Under The Balcony" (monika 57), monika also brings you a brilliant remix 12". While the album takes in everything from electro to ambient and beyond, "Mixes from the Balcony" is geared much more towards clubs and DJs with three hot mixes by Pikaya, Sonja Moonear and Ricardo Villabos.
This stunning 12" opens with a knockout remix by none other than Ricardo Villalobos. Chica Paula's countryman is still one of the most sought after DJ and remixers around and his treatment of Angelus Novus is a fine extended minimal track perfect for slowly building up a mood. The vocoded text is taken from the Chilean poet Nicanor Parra so it's particularly appropriate that Senor Villalobos chose this tune to remix.
Next up is Chica's fellow Ruta5 colleague Sonja Moonear who turns the quirky oriental album track Soufflé into something more danceable by adding some glitchy off-beats and atmospheric loops. Indeed Moonear, who has also released on Perlon, Kalk Pets and Karat, was blown away by the great reception her remix got when she played it out at the recent Air electronic music festival.
Last but by no means least are Pikaya aka Christian Kaske, Daniel Ramm and Frank Greiner. The last two years have seen Pikaya release one 12" a year on Luciano's label Cadenza (on which The Folder aka Max Loderbauer has also release with his NSI project together with Tobias Freund aka Phobia, Pink Elln). The Pikaya mix of Perfect Day ends this prime 12" on a slightly dark and heavy note - this tune is definitely one for a little later in the night when things are already starting to cook on the dancefloor.
With this Mixes From The Balcony 12" monika have really got it all covered for Chica & the Folder fans. While the album has moments of pop, experimental and electronica, this remix EP reaches out to those more club-minded people looking for a slightly straighter beat and faster pace. These are the kind of tracks you might hear Chica Paula playing in one of her excellent DJ sets, be it in the hottest Berlin club or on Ocean Club radio. This hot 12" and the album from which the tracks aretaken ,"Under The Balcony", are perfect music for basking in the late summer sun.
Chica and the Folder

:

Mixes from the Balcony

Angelus Novus

(Ricardo Villalobos Ritus Mix)

Chica and the Folder

12' 43''

Soufflé

(Sonja Moonear Dans Ma Casbah Mix)

Chica and the Folder

7' 44''

Perfect Day (Sometimes)

(Pikaya Mix)

Chica and the Folder

6' 28''
Auch schön: