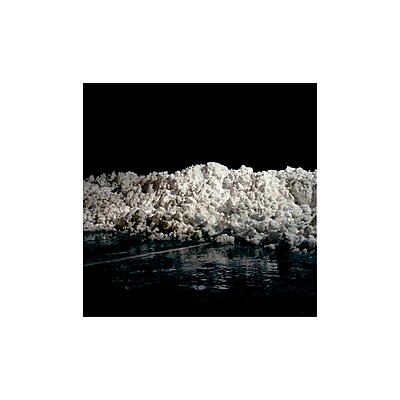 Incl. Instant Download
Cleared is the Chicago duo of Steven Hess and Michael Vallera.
Cleared was formed in the latter part of 2009 as a project meant to focus on repetition and patience as central elements of composition. Hess and Vallera have previously worked in various contexts of improvisational, long form and experimental music. Cleared is an effort to take the knowledge both have gained from these arenas in order to build hypnotic patterns of sound and rhythm.
The sessions that created the material for the initial tracks were made in Steven Hess's Chicago studio in an extremely straightforward manner of recording. Percussion, electronics, field recordings and other experiments were arranged and supplemented with synthesis and guitar. Frequently, parts of the original audio recordings were sampled and further manipulated back into the work. The result is a body of songs that are simultaneously familiar and indistinguishable in their instrumentation.
Steven Hess is a member of On (with Sylvain Chauveau), Haptic, Ural Umbo, and has recorded and performed with such artists as Pan•American, Stefan Németh (Radian), David Daniell & Douglas McCombs, Fennesz, Locrian, Dropp Ensemble, and Sylvain Chauveau. Steven has recorded for Type Records, Utech, Kranky, Thrill Jockey, Entr'acte and Digitalis, to name a few.
Michael Vallera has recorded for Catholic Tapes, Reverb Worship and Complacency Productions, and has performed with David Daniell, White Car, Sinkane, and Rhys Chatham. He performs solo under his own name, and received his MFA in sound from The School of the Art Institute of Chicago in the spring of 2010.
Both LP and MC are coming with a Free Download Code!
Cleared

:

Cleared

When The Ground Is Close

Cleared

11'53''

Staying For Winter

Cleared

3'21''

False Morning

Cleared

9'14''
Auch schön: