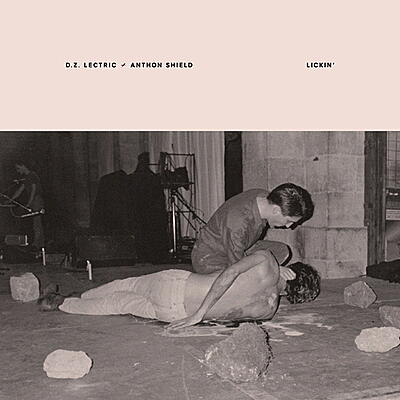 LP: 180 gr. vinyl, 999 copies
The 47th release on Minimal Wave, a release of early 1980s ritualistic minimal electronics by French duo DZ Lectric + Anthon Shield. The songs are selections from their 1985 cassette release, Confessions D'Un Masque. Having been active in their respective projects, the duo came together naturally in 1981 and over the years began recording music together. They shared a similar philosophical outlook and love of music, from classic rock like The Velvet Underground and The Stooges, to the edgier, industrial and no wave stuff that was coming out at the time, bands like Throbbing Gristle, Suicide, and Tuxedo Moon. They performed a number of times at special venues and festivals in Europe, creating intense and engaging live performances with minimum equipment and an abundance of spirit. They also released many tapes throughout the 1980s.
Their music is challenging and hypnotic. Brutal and aggressive at times, overall the message speaks more about human ritual than anything truly sinister.
All the songs on the Lickin' LP have been remastered from their original reel to reel tapes. The vinyl is presented in a matte heavy printed sleeve featuring a documentary photograph of the duo performing live at the DMA2 Festival in 1986, with a matching printed inner sleeve featuring a more posed portrait. The record is pressed on 180 gram black vinyl, and limited to 999 hand-numbered sleeves.
D.Z. Lectric & Anthon Shield

:

Lickin'

Electricals

D.Z. Lectric & Anthon Shield

1' 29''

Experimenting Love

D.Z. Lectric & Anthon Shield

1' 20''

Eurasienne

D.Z. Lectric & Anthon Shield

1' 25''

Ko Be Tir

D.Z. Lectric & Anthon Shield

57''

Lickin

D.Z. Lectric & Anthon Shield

1' 29''

Tonal

D.Z. Lectric & Anthon Shield

1' 22''

Flesh Order

D.Z. Lectric & Anthon Shield

1' 43''

Birthday

D.Z. Lectric & Anthon Shield

1' 22''
Auch schön: