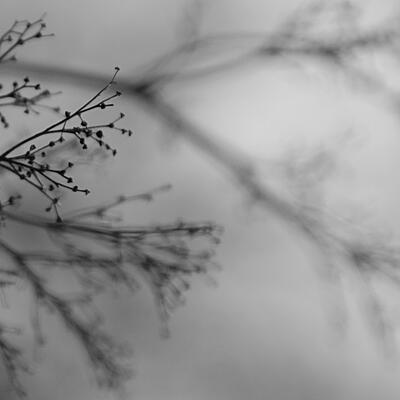 CD: Digifile, incl. booklet
LP: Includes download, 180 gram transparent vinyl, incl. postcard
Incl. Instant Download
Mit What Matters Most hat Chris Hooson sein womöglich persönlichstes und, in seinen eigenen Worten, kompliziertestes Album in seiner langen Karriere als Dakota Suite abgeliefert. Nach Zusammenarbeiten mit unter anderem Quentin Sirjacq und Vampillia bringen die zehn Tracks die Songwriter-Qualitäten des Briten mit Beitraegen von Dag Rosenqvist - zuvor unter dem Namen Jasper TX bekannt und mittlerweile mit Aaron Martin als From The Mouth Of The Sun aktiv - und Elem-Mitglied Emanuele Errante zusammen, mit dem Hooson bereits 2011 das Album The North Green Down auf Karaoke Kalk veroeffentlicht hatte.

Von den ersten Klavierakkorden des Openers 'Constanta, 1992' hin zu letzten schimmernden Drones von 'Someday This Pain Will Be Useful To You' folgt What Matters Most einem abstrakten Erzaehlstrang, der ebenso autobiografisch wie universell ist. "Im Fokus dieses Albums steht die Idee der Dankbarkeit fuer die, die du liebst und daran, dich an die Anfaenge dessen zu erinnern, was dich davor gerettet hat, weniger zu sein als du es sonst haettest werden koennen. In meinem Fall ist das eine Person, Johanna", sagt Hooson mit Hinsicht auf seine Ehefrau, die er vor 26 Jahren an einem rumänischen Bahnhof kennenlernte und die auch auf What Matters Most erneut an der Klarinette zu hoeren ist.

Wie auch Hoosons Lyrics zielt die musikalische Rahmung auf emotionale Komplexität ab, lotet eine Bandbreite von Klangpaletten aus und bezieht ihre Energie aus dem dynamischen Zusammenspiel der drei Musiker. Auf dem gemeinsam mit Rosenqvist komponierten Album, dessen Fertigstellung rund drei Jahre in Anspruch nahm, fuegen beide Gaeste Hoosons unkonventionellem, Jazz-inspiriertem Songwriting-Ansatz subtile Flächen und reichhaltige Klangkulissen hinzu. Dermassen dem Risiko und der Verletzlichkeit verschrieben ist What Matters Most nicht allein ein Album über die Liebe - sondern genauso ein Liebeswerk für sich selbst.
Dakota Suite, Dag Rosenqvist & Emanuele Errante

:

What Matters Most

Constanta, 1992

Dakota Suite, Dag Rosenqvist & Emanuele Errante

4' 13''

Now That You Know

Dakota Suite, Dag Rosenqvist & Emanuele Errante

4' 14''

De Ziekte Van Emile

Dakota Suite, Dag Rosenqvist & Emanuele Errante

3' 23''

Nothing Is As Effective As Defeat

Dakota Suite, Dag Rosenqvist & Emanuele Errante

6' 05''

Shadows Are More Accurate Than Truth

Dakota Suite, Dag Rosenqvist & Emanuele Errante

2' 56''

Now I Am Lost

Dakota Suite, Dag Rosenqvist & Emanuele Errante

3' 16''

Falling Apart In Stages

Dakota Suite, Dag Rosenqvist & Emanuele Errante

4' 00''

I Survive Only In Someone Else

Dakota Suite, Dag Rosenqvist & Emanuele Errante

5' 23''

Broken Things Are The Glue Of The World

Dakota Suite, Dag Rosenqvist & Emanuele Errante

2' 25''

Someday This Pain Will Be Useful To You

Dakota Suite, Dag Rosenqvist & Emanuele Errante

4' 44''
Auch schön: