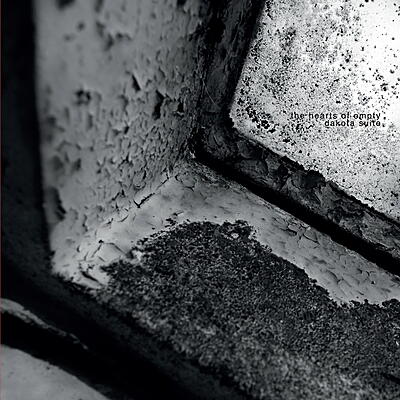 Incl. Instant Download
When I was making the record that became 'the end of trying' I had originally intended for it to be a double CD, the reason was that whilst I was recording the music, the mournful hymnal like austerity of the piano and cello, I also heard a more stripped back jazz based piano record and a series of more driven pulses and arrangements. I asked David if he would write me songs to compliment what I was doing which were more loose and free-form, essentially to make a modern jazz record as envisaged through Dakota Suite glasses (can you imagine such a thing??!?). So David took some of David Darling's pizzicato strings from the original recording sessions and wrote these sparse late night hymns of his own.
What you hear is David (Buxton) making music for me, playing the piano beautifully, recorded over two late nights and given to me. David is a genius, he knows "how my heart sings" (played by Bill Evans, obviously) and responded with these fourteen gifts. I knew immediately on hearing them that they needed to be heard on their own and without any distractions. "Thanks Buko".
Chris Hooson, January 2011
Following the release of The End of Trying on Karaoke Kalk in 2008 and 2009's The Night Just Keeps Coming In, Dakota Suite are back with a new album of equally mesmerizing beauty. The band are led by Chris Hooson and completed by David Buxton and previously also Richard Formby. They released their first album in 1998 and The Hearts of Empty marks the significant milestone of being the bands 10th full length studio album.
All the compositions on The Hearts of Empty are performed by David Buxton with a perfectly sparse instrumentation. This sublimely minimal combination of piano, double-bass and percussive brushes make for a truly captivating sound. David really exhibits a mastery both in the concise nature of the arrangements as well as in their precise delivery. Every note sounds as if it is played with directed emotion, carefully placed and skillfully executed. This tremendous simplicity is reflected in the reductionism of Dakota Suite's album covers where they stick to the basic yet effective format of an evocative back and white photograph.
Of course it's a cliché from the Jazz scene, "its the notes you don't play..." but the grain of truth within this generalization certainly goes for Dakota Suite. Their music is at times sombre, meditative and withdrawn, but never is it forced or over-cluttered. Every melodic and rhythmic change seems to flow entirely naturally with the result that the music creates a wonderfully relaxed listening environment.
Indeed jazz has a strong musical influence on the style of the songs; most noticeable in the lilting piano refrain of Eskimo Nebula and the impeccable rim-shot and brushes drum work on Vermont Canyon Road for instance. And while this rich organic acoustic timbre pervades the entire album, there are a few exceptions such as the scientifically titled interlude M-Theory and the entrancing ambient tune The Ladder which see a brief excursion into the more digital world of experimental electronics through the use of synths and looping. Always the energy of the recordings conveys a well defined mood, such as on title track The Hearts of Empty which is reserved and yet uplifting at the same time.
Although Dakota Suite may be inspired by jazz music and draw on the influence of this colossal art form, they have taken it in an entirely different direction altogether with The Hearts of Empty. As far as Dakota Suite have a really original take on jazz it's fair to say they exceeded the goal described in Chris' statement of making modern jazz record as envisaged through Dakota Suite glasses This is exactly what they have achieved. The Hearts of Empty goes way beyond the traditional concept of a jazz trio foraying into fields such as new music, experimental and neo-classical and well as into completely uncharted territory altogether.
Although these compositions were conceived as an accompanying double CD to go along with the recordings with Grammy award winning cellist David Darling that appeared as The End of Trying, they work so well as an album in their own right. Every one of the pieces on The Hearts of Empty is of the utmost highest order.
Dakota Suite

:

The Hearts Of Empty

Easy Steps

Dakota Suite

2' 07''

Cataluña

Dakota Suite

2' 00''

Namiko

Dakota Suite

4' 06''

The Hearts Of Empty

Dakota Suite

4' 28''

How To Stop A Moving Body

Dakota Suite

3' 15''

The Ladder

Dakota Suite

2' 23''

Eskimo Nebula

Dakota Suite

4' 56''

M-Theory

Dakota Suite

1' 07''

Underpowered

Dakota Suite

3' 05''

Vermont Canyon Road

Dakota Suite

3' 17''

Congruences

Dakota Suite

4' 59''

The Black Pyramid

Dakota Suite

4' 45''

Legend Of The Skies

Dakota Suite

1' 46''

The Basin

Dakota Suite

4' 05''
Auch schön: