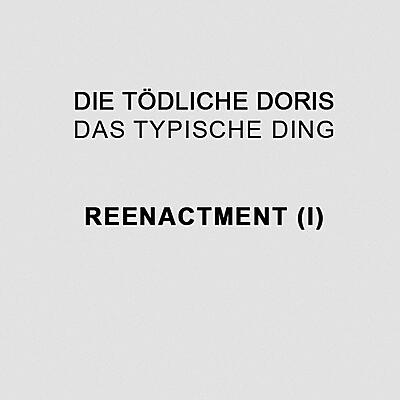 Die Tödliche Doris
Das Typische Ding - REENACTMENT (I)
Major Label
ML136
LP Box Set: Limited to 500, incl record, illustrations, reviews and liner notes
Die Tödliche Doris are back! In the sound spectrum of 31 contemporary dildos and vibrators, we are residing in 2019 with a resurrection of The Deadly Doris. She now appears to us as a performer, musician and instrument in one. Doris has never been that close to us. Tabea Blumenschein, a band member of the first hour, made illustrations of all 31 dildos and vibrators. In the Neuköllner recording studio of Frieder Butzmann cultural scientist Katrin Kämpf put the devices into operational and receptive readiness. Her reviews from the magazine L_Mag can be found in the original German version and translated by Anne Gaschütz on the backs of the corresponding portraits.

Wolfgang Müller wonders: What exactly was that, the typical thing? A female breast, an oddly shaped phallus or clitoris? Was it a dildo design? Or just a normal penis with supporting spines inside?

This limited LP box includes a record with 31 sound recordings of dildos and vibrators, a noble, stamped and numbered cardboard binder with 31 illustrations by Tabea Blumenschein and 31 reviews by Katrin Kämpf on natural paper. Liner notes by Wolfgang Müller in German and English.
Die Tödliche Doris

:

Das Typische Ding - REENACTMENT (I)

Excerpt 1

Die Tödliche Doris

36''

Excerpt 2

Die Tödliche Doris

50''

Excerpt 3

Die Tödliche Doris

50''

Excerpt 4

Die Tödliche Doris

52''

Excerpt 5

Die Tödliche Doris

50''
Auch schön: