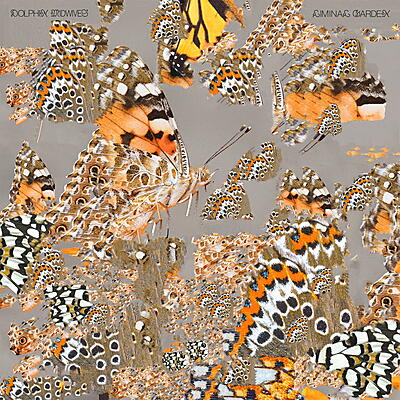 LP: Includes download, Edition of 500 copies
The new album from artist and musician Dolphin Midwives (aka Sage Fisher), Liminal Garden is released by Beacon Sound. Using harp, voice, and electronic processing, Liminal Garden features ten compositions, bringing to mind artists such as Mary Lattimore and Holly Herndon. It is a controlled and dynamic album that blends the organic with the digital, resulting in a body of work that fuses tranquility and rupture.

The album was recorded in early 2018 by Jason Powers (The Decemberists, Chromatics, Matthew Dear) at Type Foundary, and mastered by Rafael Anton Irisarri at Black Knoll Studio (Alva Noto, Ryuichi Sakamoto, Benoît Pioulard, Grouper, School of Seven Bells, Tycho). The artwork has been designed by Bijan Berahimi at FISK. Says Fisher, "This album changed as I made it. This album is about change, about finding beauty and acceptance in the fractured, broken and vulnerable places. It's about integration, of all of my selves, of the natural world and technology, of all of the brokenness and imperfection and insecurity and fragility of being femme in a patriarchal society."
Dolphin Midwives

:

Liminal Garden

Grass Grow

Dolphin Midwives

2' 00''

Junglespell

Dolphin Midwives

2' 00''

Castleshell

Dolphin Midwives

2' 00''

Flux

Dolphin Midwives

2' 00''

Temple IV

Dolphin Midwives

2' 00''

Mirror

Dolphin Midwives

2' 00''

Labyrinth I

Dolphin Midwives

2' 00''

Temple V

Dolphin Midwives

2' 00''

Satya Yuga

Dolphin Midwives

2' 00''

Iridesce

Dolphin Midwives

2' 00''
Auch schön: