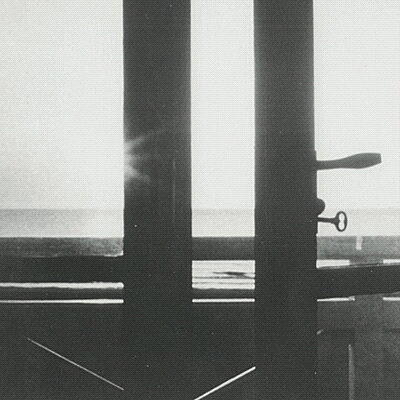 Operating out of Istanbul, Ekin Fil is the solo project of Turkish musician Ekin Üzeltüzenci. Her music first came to the ears of many by way of Language, a 2011 cassette release on the Root Strata label that presented listeners with a fractured, hazy sound-world in which half-remembered melodies and wraith-like vocals cohered into dark and hypnotic masses.
On Ekin Fil, Üzeltüzenci opens the curtains a bit, letting in some light and offering up an even more refined work. This haunting collection of songs wouldn't sound out of place on Drunken Fish Records in 1995, effectively channeling the ghosts of Roy Montgomery and the Bristol shoegaze scene, while occupying similar sonic climes to those traversed by Grouper and Jessica Bailiff.
"Anything Anywhere" opens the album and articulates its central concerns, with obscured, rhythmic guitar shapes coiling around Üzeltüzenci's ethereal voice. Later, field recordings usher in the blackened night of "Two Stars," one of the record's most stark and exhilarating movements. Ultimately, Ekin Fil is a remarkably cohesive statement, an album of devotional pieces that function together to form a beautiful, faraway whole.
Ekin Fil

:

Ekin Fil

Anything Anywhere

Ekin Fil

1' 30''

Dumb Deaf

Ekin Fil

1' 30''

Two Stars

Ekin Fil

1' 30''

Sea Holly

Ekin Fil

1' 30''

On Vanity

Ekin Fil

1' 30''
Auch schön: