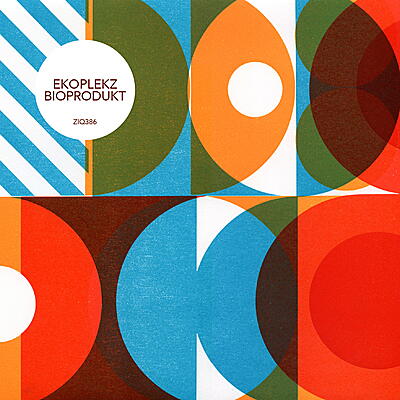 The unique lo-fi, woozy sound of Bristol's Nick Edwards stays intact while he veers towards the nineties for inspiration: the bleep and bass sound of the north of England is one touchpoint and the acid gurgles of the 303 are another.

While the murky lo-fi production levels and evocative melodies remain, they are now bolstered by a more muscular rhythmic chassis.

Snappier kicks and snares mingle with dense layers of percussion and deep undulating sub-basslines adding a funkier edge, as typified by opening track "Elevation" where playful beats interlock with breezy keyboard flourishes to create something uncharacteristically upbeat.
Ekoplekz

:

Bioprodukt

Elevation

Ekoplekz

4' 18''

Consequences

Ekoplekz

7' 01''

Expedition

Ekoplekz

5' 16''

Acrid Acid

Ekoplekz

4' 19''

Slipstream

Ekoplekz

5' 17''

Calypzoid

Ekoplekz

3' 15''

Transience

Ekoplekz

4' 35''

Low X-Over

Ekoplekz

8' 45''

Denier Daze

Ekoplekz

3' 52''
Auch schön: