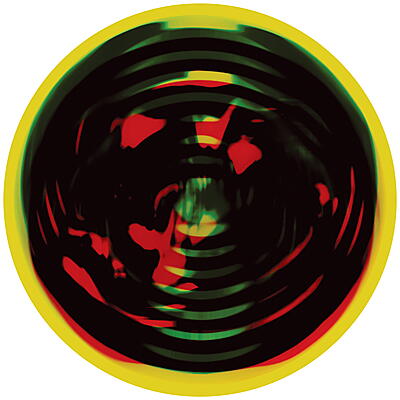 EP: Hybrid-vinyl: Picture-Disc on one side (no music), black vinyl on the other (music)
Incl. Instant Download
Here's the 3rd part in Dekorder's brand new series of highly limited Hybrid-Vinyl 12" releases to celebrate the 10 year anniversary of the label. It comes out simultaneously with parts 2 (Alien Radio) and 4 (Kemialliset Ystävät). The 1st part by Pye Corner Audio has been a massive success and sold out within two weeks (remaining copies are only available to subscribers).
Hybrid-Vinyl is a newly devised combination of a Picture-Disc on one side and a regular vinyl release on the other. The audio will be cut into the black vinyl side to utilise the superior audio quality of classic vinyl (compared to the often weaker sounding picture disc pressings).
"(no thing-ness)" comes hot on the heels of Brian Pyle's latest highly acclaimed Ensemble Economique album on the Not Not Fun label. While "The Fever Logic L.P." saw him head diving into a sort of ambient goth pop this brand new 12" appears to be more influenced by industrial, almost EBM-ish textures. The atmosphere seems more aggressive with an almost militaristic touch, and titles like "New Banking System" hint at the source of this anger. Combined with Pyle's cinematic tension this makes for both a great and unusual addition to an already impressive discography.
Tracks are cut on both sides of the record (as opposed to the rest of the series) due to the length of these songs. Artwork by Marc Richter (Black To Comm). Highly collectable vinyl-only release (no repress!) on a new format. Cut by Lupo at Calyx Mastering.
Ensemble Economique

:

(no thing-ness)

Pain-Bodies

Ensemble Economique

7' 45''

All Our Water

Ensemble Economique

5' 59''

Dream Homes

Ensemble Economique

9' 31''
Auch schön: