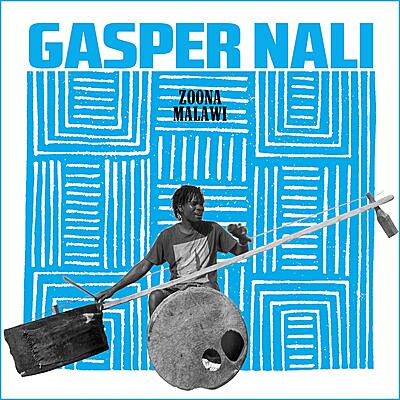 LP: Ltd. to 500 copies, silk-screened cover
6 Track short and sweet raw recording of Gasper Nali playing on the shore of Lake Malawi. Nothing added, nothing overdubbed, just pure Malawian Roots. Gasper Nali plays a Babatoni - a 3 meter, one-stringed, home-made bass guitar - with an empty bottle and a stick. And makes the most beautiful and catchy original afro-beats possible.

"I am Gasper Nali. I live in Nkhata-Bay but I was born in Mzimba, a town close to Nkhata-Bay. I started singing and performing in 1997 with my two brothers who passed away in 2002. After they passed away I started on my own as a soloist. After singing for a long time I decided to make my own guitar with one wire string called the Babatoni. I just came up with the idea from nowhere. I made the instrument and started practising my songs. Nobody taught me how to play the instrument, I taught myself everything from making it to making music with it. I like the Babatoni because it does not need electricity to play with, so I can bring it everywhere with me and play it without plugging it to electricity. I use cow skin for making the cover of the body, and took part of the blue-gum tree to form the fretboard and the neck of the guitar, and I use car tire wire to make the string. I also play a self-made local bass drum with a self-made pedal, together with the Babatoni."
Gasper Nali

:

Zoona Malawi

Abale Ndikuwuzeni

Gasper Nali

4' 11''

Hodi Munakhala Bwanji

Gasper Nali

4' 09''

Mwana Jeni Ndiwe Hule

Gasper Nali

4' 47''

Olemera

Gasper Nali

5' 19''

Musamanyoze Osauka

Gasper Nali

3' 35''

Lero Sindi imva

Gasper Nali

4' 23''
Auch schön: