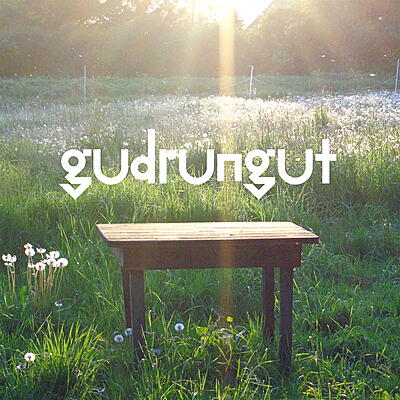 Incl. Instant Download
First: Der Garten
Gardening is better than sport. A garden is a source of freedom and inspiration. It requires care and devotion, it teaches and it's full of surprises. A garden is outside and inside.
The "Modern Gardening" Mix by Jörg Burger (aka Modernist) is a hit in the Cologne school tradition.
The "timmed garden" is a short version taken from the album "GUDRUN GUT - WILDLIFE", which is coming out in October.

Second: The Best
A cover version which on first glance doesn't really fit Gudrun Gut. It's no forgotten pearl, rather more a measure of pop-detergent which through the recontextualisation gets a whole new power. A game of deception which could also be a lovesong to a sweetheart.
Thomas Fehlmann has got all sides covered with two cool and chilled out mixes. The first has a relaxed-bitchy percussion groove, the second with complete lyrics and breath.
Gudrun Gut

:

Best Garden EP

Garten

(Jörg Burger's Modern Gardening Mix)

Gudrun Gut

6' 48''

Garten

(Trimmed)

Gudrun Gut

3' 00''

Simply the Best

(Thomas Fehlmann's Flowing LR Mix)

Gudrun Gut

4' 42''

Simply the Best

(Thomas Fehlmann's Version RR)

Gudrun Gut

4' 36''
Auch schön: