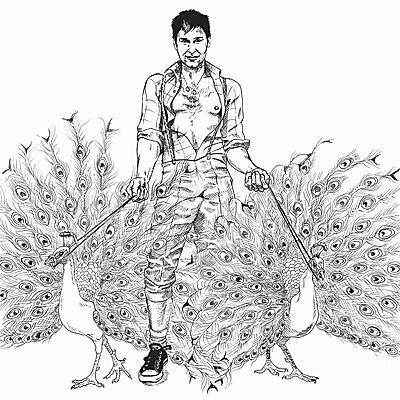 Imperial Teen's Will Schwartz is on a mission to take over every dance floor in the country! In his new band, Hey Willpower, he teams up with fellow SF electronic musician Tomo to create a heartfelt and exciting take on soul, pop, and r&b without a trace of irony. If Usher and Justin Timberlake had an indie background, they would be Hey Willpower! They will make you pray for a JJ Fad reunion and for Michael Jackson to dominate radio again.

From the lascivious come-ons of "Double Fantasy II" (I'm ok with playing truth or dare/ as long as you end up in your underwear") to the dance floor commands of "Uh-Uh-Uh" (Everybody get on the floor/ Everybody wanna uh-uh-uh!) this is the perfect soundtrack for steamy club nights. The first album release PDA (Public Display Of Affection) brings you some pop gems that you don't have to be secretive about liking and will leave you jonesin for more.

Complete with back up dancers, one of the most uninhibited performances around, and shows with Le Tigre and the Scissor Sisters under their belt, the band has garnered critical acclaim and rabid fans in the US. Now, they're ready to take it worldwide with their debut album. Says Will, "It's a pop art project that brings the mainstream to the punks, transgresses the idea of what a pop star is supposed to be, and holds a mirror up to popular culture only to re-imagine what's reflected back."
Hey Willpower

:

P.d.a

Hundredaire

Hey Willpower

3' 35''

Not Trippin

Hey Willpower

3' 30''

Double Fantasy

Hey Willpower

4' 03''

Phenomenon

Hey Willpower

3' 42''

Magic Window

Hey Willpower

3' 10''

Silent Ring

Hey Willpower

3' 14''

Uh-uh-uh

Hey Willpower

3' 01''

Too Hot

Hey Willpower

3' 38''

Retail Heaven

Hey Willpower

3' 16''

In The Basement

Hey Willpower

4' 55''
Auch schön: