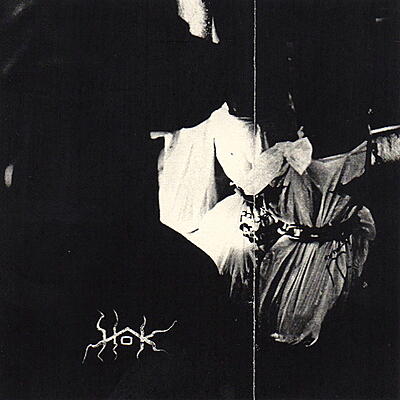 MC: Includes download, Edition of 100 copies
San Antonio, Texas-based House of Kenzo add to the trail of dancefloor destruction with a debut tape of rugged hard club tracks experimenting with a fusion of gabber kicks and heavy metal slashes, now expanded with reworks and deconstructions by Rabit & Der Kindestod, and Ben Aqua.

Bonfires of Urbanity showcases three of the collective in fierce fashion, tossing up the controlled rage of Ledef's blast beat rushes, side-eying vocals and cartoonish sirens in Purity Bynez, and to Death Grips-like effect in Hangar Queen featuring barked vocals by Kelly Mizrahi, with a paranoid, claustrophobic diagnosis of American contemporary culture in the EP's most impressive part, Tone Pardon's fractious anti-banger, Melania Carry.

Rabit & Der Kindestod join in the fracas on the flipside with their C*nt Allstars rework of Fires Of Urbanity coming off like a Ballroom for a bar brawl outside a sleazy jazz bar, while #FEELINGS proprietor Ben Aqua breaks down Bonfires of Urbanity to resemble a Ryan Trecartin soundtrack done by Elysia Crampton.
House of Kenzo

:

Bonfires Of Urbanity

Hangar Queen

House of Kenzo

2' 15''

Purity Bynez

House of Kenzo

2' 31''

Melania Carry

House of Kenzo

2' 23''

Bonfires Of Urbanity

(Cunt All-Stars Rework by Rabit & Derkindestod)

House of Kenzo

3' 42''

Bonfires Of Urbanity

(Deconstructed by Ben Aqua)

House of Kenzo

3' 38''
Auch schön: