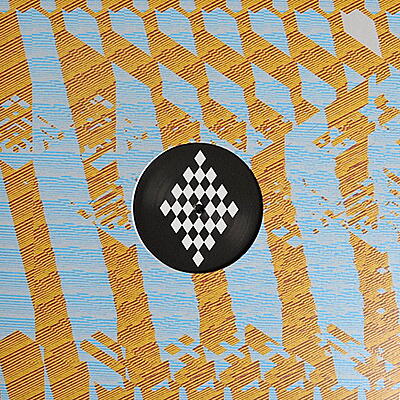 LP: 2018 Repress Edition of 400 copies
The fourth Boomkat Edition is also our 2nd loan from Opal Tapes (after the 1991 LP), giving a much needed vinyl issue to that knockout 'Untitled' cassette from Huerco S. blending the sort of smudge-house tropes found on NWAQ's 'The Dead Bears' or Actress's 'Hazyville' with a sidelong piece of lushest new age kosmische, it made a strong impression on our playlists and just begged to be pressed on a (slightly) more democratic format.

The likes of 'Press On (Ruff Rub)', with its suggestive moans and coos laced to warm, doped-up bass flesh and cracked Vangelis synth strokes, makes for a proper scene setter at the start or end of a night, and the tense sensuality of 'Elma (Ruff Rub)' is deep house at its most spectral, abstract, mixing elegant melodic pirouettes with coarse drums and druggy sub heft, spiking the dance with subtly sleazy intent. Drifting from the 'floor, the exquisite, BoC-like boogie massage of 'Hiromis Theme' acts as a sort of waiting room or new age interzone for the standout flipside which gives the EP its name; 20 minutes of blissfully evocative synth float starring his buddy Exael and hitting right between the eyes of early Emeralds, the lushest library records and Rachel Evans at her sanguine best.
Huerco S.

:

Untitled

Press On

(Ruff Rub)

Huerco S.

5' 53''

Elma

(Ruff Rub)

Huerco S.

6' 39''

Hiromis Theme

Huerco S.

4' 10''

Untitled

Huerco S.

19' 50''
Auch schön: