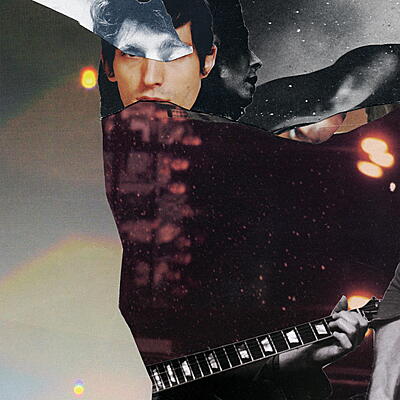 I Am All Your Own
Immune 035 LP
LP: Includes download, Incl. two-sided insert, initial copies on red vinyl
Incl. Instant Download
Ilyas Ahmed's songs exist in a sublime moment of suspended animation, calmly dwelling in between modes of music making both timeless and contemporary – deeply imbued with stillness and peace. On I Am All Your Own, his first album in three years, Ahmed employs strategies gleaned from experimental and ambient musicians, such as Lawrence English and Fripp & Eno, and applies them to song-based guitar music. Building slowly and purposefully, each individual track adds to the album's overall, scrupulously-forged contour. His most direct work, Ahmed's voice is brought to the fore and unobscured. Like the best work of his friend and collaborator Liz Harris (Grouper), as well as classic touchstones such as the Velvet Underground's self-titled third album and David Crosby's "If I Could Only Remember My Name," Ahmed's latest is sentimental and emotive, while remaining hushed and understated. I Am All Your Own is a record for late nights and early mornings, those times spent in solitude and reflection.

Written and recorded entirely on 12-string and electric guitars, I Am All Your Own was recorded using a 4-track cassette recorder with few overdubs and mixed to 1/4 inch tape, exuding intimacy and homespun atmosphere. An impressive balance lies between the lush atmospherics he conjures and the sparse arrangements of the songs themselves. As the LP unfolds, a narrative also begins to take shape: the protagonists begin their day peacefully after a long night, they come to a realization that the events of the previous night will change their life forever, and eventually dissolve into a states of regret and eventually acceptance. The guitar-based tracks are interspersed with two untitled interludes of heavy drone and celestial drift – a reminder of Ahmed's days as a key, and prolific, figure in the international experimental underground of the past decade. However, even these emanate a clarity that is new to Ahmed's work, and which makes I Am All Your Own seem like the opening of a new chapter of his career.

Born in Pakistan, Ahmed moved to America at a young age and wandered throughout his teenage years, eventually settling in his current home of Portland, OR. The songs on I Am All Your Own were thoroughly tested in front of live audiences in the Pacific Northwest and at the venerable Hopscotch Festival in North Carolina before being laid to tape in Portland, then mixed at Old Standard Sound. Concurrently with writing and recording I Am All Your Own, Ahmed has been working with Jonathan Seilaff and Matt Carlson of Golden Retriever on a new project called Dreamboat. Ahmed will tour extensively behind I Am All Your Own, a rare treat indeed.
Ilyas Ahmed

:

I Am All Your Own

City Daze

Ilyas Ahmed

5' 32''

Come On

Ilyas Ahmed

4' 36''

All You Say

Ilyas Ahmed

5' 48''

Untitled 1

Ilyas Ahmed

3' 50''

The Last Laugh

Ilyas Ahmed

5' 17''

Untitled 2

Ilyas Ahmed

1' 17''

I Need To Fix My Body So I Can Light My Mind On Fire Again

Ilyas Ahmed

4' 13''

Closer Tonight

Ilyas Ahmed

5' 06''
Auch schön: