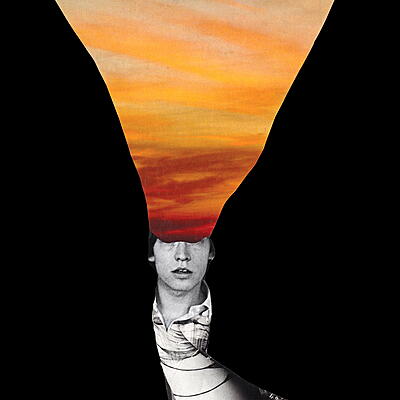 With Endless Fire
Immune 020-lp
Incl. Instant Download
The Vinyl Version is presented in a super deluxe heavy duty old-style tip-on gatefold jacket!
Since 2005 Ilyas Ahmed has been blurring the folk/drone/raga/rock realms into a sound that is uniquely his own. A string of self-released CDrs in 2005/2006 brought Ahmed immediate attention and he soon released landmark albums on Time-Lag, Digitalis, and Root Strata. In 2010 Immune began working with Ahmed first giving his first two albums Between Two Skies & Towards The Night a deluxe 2xLP vinyl release and then in 2011 releasing a split 7" between Ahmed and Steve Gunn for Record Store Day.
Ahmed's brand new album With Endless Fire was entirely written, performed and recorded direct to analog tape by Ilyas Ahmed in Portland, OR. It is Ahmed's first album since his 2009 release Goner (Root Strata) and continues the much fuller sound presented there, giving us his unmistakable voice with a mix of acoustic and electric guitars, harmonium, organ, and drums.
Ilyas Ahmed

:

With Endless Fire

Now Sleeps

Ilyas Ahmed

9' 07''

Skin In Circles

Ilyas Ahmed

6' 11''

Stained Sky

Ilyas Ahmed

5' 14''

Every Minute Of Every Hour (For JR)

Ilyas Ahmed

4' 45''

Sapphire

Ilyas Ahmed

4' 19''

My Mirage

Ilyas Ahmed

8' 38''

By The Light

Ilyas Ahmed

6' 27''
Auch schön: