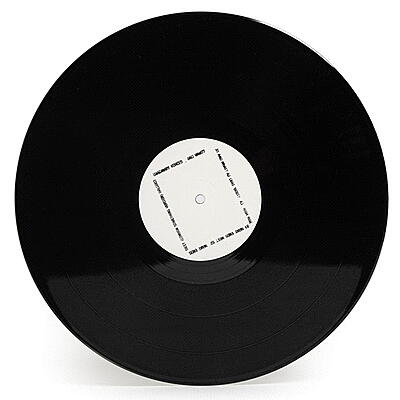 Rabit's unpredictable Halycon Veil imprint trigger a quartet of reticulated grime and noise mutations from London-based Anthoney J Hart a.k.a. Imaginary Forces.

And What? locates Imaginary Forces at his most brutal, disciplined, continuing to draw on his British heritage with signals to the ghosts of '90s/'00s pirate radio on one hand, whilst signing to early electronic masters and literary references on the other - creating something new, visceral and more immediate than his previous releases in the process.

Upfront, the swarming concre`te jungle militancy of And What? sets a scorched aesthetic steeling the body for Chat 'Bout?'s pavement-cracking hooves and atonal buzz, before cannily conflating the atmospheres of pirate radio and J.G. Ballard with the eviscerating intensity of High Rise.
Down below, Make Ends Meet trades an instrumental grammar of glottal grime galvanised with glossolalic noise texture, and the Makes Ends Meet (London Something Version) whips those same elements into a strobing vortex of UK-style footwork rufige.

This is Imaginary Forces' 5th 12" to date, following editions for his Sleep Codes label, Fang Bomb and Bedouin Records, plus a CD with Entr'acte between 2014-2015.
Imaginary Forces

:

And What?

And What?

Imaginary Forces

Chat 'Bout?

Imaginary Forces

High Rise

Imaginary Forces

Make Ends Meet

Imaginary Forces

Make Ends Meet

(London Something version)

Imaginary Forces
Auch schön: