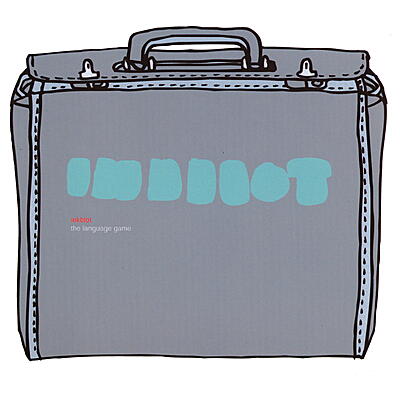 Inkblot
The Language Game
Tomlab
Tom009
Jeremy Ballard alias Inkblot is a new act from Austin, Texas (USA). Jeremy was playing around town in bars, galleries, college radio and the living rooms of houses. With the Language Game tomlab is releasing his first full length CD.

The Language Game is electronic progress music with subtle, light-hearted syncopations and a playful sense of austerity and attention to detail. Its mature simplicity and layered composition juxtapose the melodic with the unmelodic, the hi-fi with the lo-fi, and the digital with the acoustic.

So far, Jeremy has shyed away from using the computer in his studio due to not having any software. Instead, he prefers his daisy-chained midi setup of samplers, sequencers and synthesizers. He arranges and records in real-time directly to DAT until he gets the desired performance, sometimes adding acoustic, bass or baritone guitar...
Inkblot

:

The Language Game

Day Of The System Builders

Inkblot

1' 33''

And Here We Are

Inkblot

6' 03''

Returnless

Inkblot

5' 22''

I Thought I Was Something Else

Inkblot

6' 02''

As If There Was A Reason To Our Chatter

Inkblot

4' 09''

The One With Blue And Yellow Trim

Inkblot

4' 45''

Mono No Aware

Inkblot

8' 11''

Even Now With These Robot Arms

Inkblot

3' 56''

Miko Rides Again

Inkblot

4' 54''

Greyscaled

Inkblot

6' 01''
Auch schön: