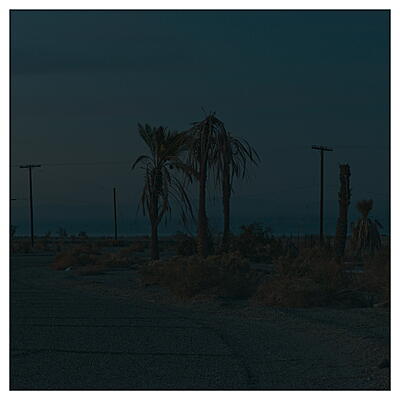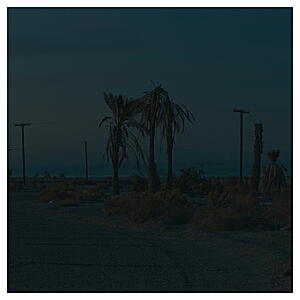 Incl. Instant Download
Lago is an LP recording created in dialogue with the photobook (of the same title) by American photographer Ron Jude, published by MACK (UK).

The two compositions revisit the sites of Jude's initial photographs in and around the Salton Sea in the Southern California desert, and use site specific field recordings and analogue processing to craft an aural counterpoint to the photographs themselves and the photographic process. Contact microphones and hydrophones were used to gather sounds from flora, desert refuse, architectural ruins and the Salton Sea itself to create an expanded study of the acoustic ecology of the area. The work weaves together location recordings alongside interviews to construct an acoustic portrait of the desert that is steeped in intimations of narrative dealing with loss, history and a landscape haunted by a spectre in darkness. Lago is an attempt to enter into the perceptual horizons of the desert whilst also engaging a past that shapes the encounter.
Joshua Bonnetta

:

Lago

Everything That Was Ever Something

Joshua Bonnetta

20'08''

What Lies In It

Joshua Bonnetta

23'53''
Auch schön: