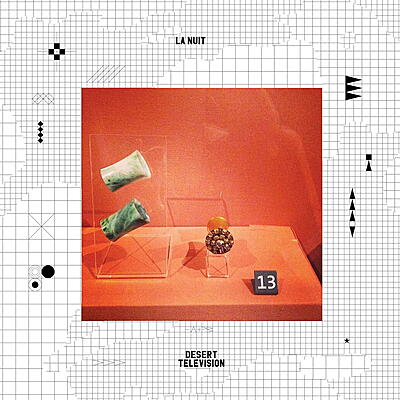 LP: Includes download, Ltd. to 300 copies, incl. 16 Page Booklet
Desert Television is the debut album from French musician and artist FELICIA ATKINSON and Portland-based musician PETER BRODERICK. Described by Decoder as "foggy, midnight-lit pop minimalism...seductive and charming", these songs are dubby, cryptic, and have a creaky-floor comfort about them.

Edition of 300 on red vinyl with 16 page b&w booklet; jackets printed by Stumptown Printers.
La Nuit

:

Desert Television

Road Snakes

La Nuit

4' 23''

Blind Sights Of The Diamond

La Nuit

6' 13''

The Blue Path

La Nuit

2' 55''

The Sun Is Folded In Eight

La Nuit

13' 09''
Auch schön: