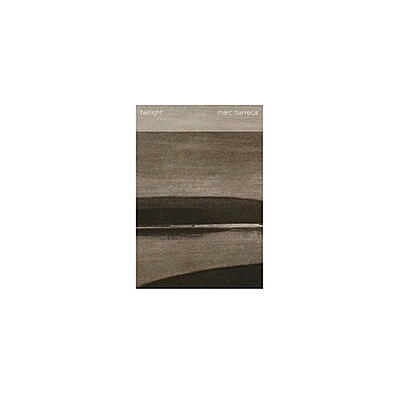 LP: Includes download, Incl. Insert, DL includes 5 unreleased Tracks
As a part of the early independent music movement, PoL occupies a special niche in electronic, experimental and ambient genres. Following recent vinyl reissues of his 1983 Palace of Lights cassette, Music Works for Industry, and a compilation of early cassette tracks on VOD's acclaimed American Cassette Culture, PoL has reissued Marc Barreca's first album for the label, the 1980 release Twilight, as part of an ongoing program of documenting the roots of the Pacific Northwest independent impulse.This remastered + expanded edition includes one previously unreleased track on the vinyl LP and an additional six bonus tracks in the digital version.The album insert includes an essay by Steve Peters. Remastered by Taylor Deupree at 12k.

Marc Barreca has been creating and performing electronic music since the mid-1970s. His 1980 album, Twilight, was one of the earliest releases on Palace of Lights. Beneath the Mirrored Surface is his sixth solo album for the label. Recent releases include Tremble (2012) and two collaborations with K. Leimer, Premap (2014) and Field Characteristics (2015). His cassette-era album Music Works for Industry is being reissued by the RVNG spin-off FreedomTo Spend, and his early cassette work is included in the acclaimed VOD box set American Cassette Culture, which also features Marc's early electronic music group Young Scientist. His work is included in the collection of The British Library.
Marc Barreca

:

Twilight

Xenophobia

Marc Barreca

2' 00''

Moonlight Dome

Marc Barreca

1' 00''

Fish Culture

Marc Barreca

2' 00''

Memory Paths

Marc Barreca

2' 00''

Suburbs

Marc Barreca

2' 00''

Oleo Strut

Marc Barreca

2' 00''

The Dream Time

Marc Barreca

1' 11''

Commerce & Industry

Marc Barreca

2' 00''

School For Whales

Marc Barreca

1' 19''

The Wendigo

Marc Barreca

58''

Music From The Greylands

Marc Barreca

2' 00''

Industrial Landscape

Marc Barreca

2' 00''

League Of The Wind

(Bonus Track)

Marc Barreca

1' 14''

The Blue Gate

(Bonus Track)

Marc Barreca

1' 13''
Auch schön: