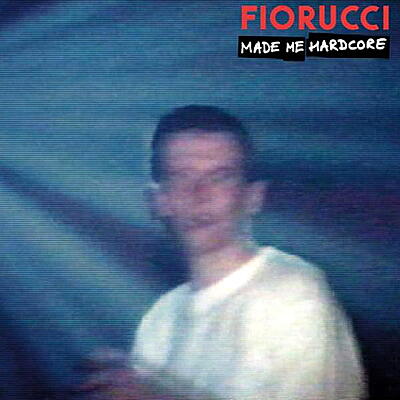 LP: 2019 Repress, clear vinyl
The video installation Fiorucci Made Me Hardcore (1999) is one of the best known and loved works by Turner Prize-winning artist and Northern English emigre, Mark Leckey. It's a hugely influential piece, and the soundtrack itself has been sampled endlessly, most notably by Jamie XX on "All Under One Roof Raving". It was the first release on The Death of Rave label back in 2012 and has recently started fetching crazy money on discogs etc, so a new pressing was in order.

A phantasmic and transcendent collage of meticulously sourced and rearranged footage and sound samples spanning three decades of British subculture - from Northern Soul thru '80s Casuals and pre-CJB Rave - it may be considered an uncanny premonition of the Hauntological zeitgeist which has manifested in virulent sections of UK electronic dance and pop culture since the early '00s.

This record severs the sonic aspect from the moving image, offering a new perspective on what rave culture maven and esteemed author Simon Reynolds calls "a remarkable piece of sound art in its own right." Detached from its visual indicators, Leckey's amorphous, acephalic cues are reframed as an ethereal, Burroughsian mesh of VHS idents, terrace chants, fragmented field recordings and atrophied samples cut with his own half-heard drunken mumbles.

At once recalling and predating the eldritch esthetics of Burial or The Caretaker; it's an elegiac lament for an almost forgotten spirit; an abstracted obituary to the rituals, passions and utopian ideals of pre-internet, working class nightlife fantasias, now freeze-framed forever, suspended in vinyl.
Mark Leckey

:

Fiorucci Made Me Hardcore

Fiorucci Made Me Hardcore

Mark Leckey

2' 00''

Soundtrack For GreenScreenRefrigerator

Mark Leckey

2' 00''
Auch schön: