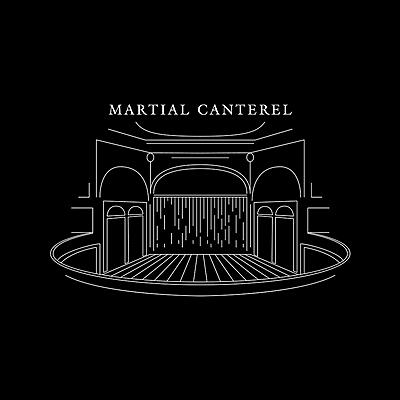 3LP: 180 gr Vinyl, incl. Insert, Triple Gatefold Sleeve
Medical Records presents a special limited edition of all 3 "Forgotten Tracks, Sketches and Unfinished Work 2002-2004" by Martial Canterel as a triple gatefold set. Volume I was released previously in 2013, and Volume II and III are simultaneously being released by Medical Records as standalones. Sean McBride has been producing work under the Martial Canterel moniker dating back to 2002 as well as working as half of Xeno And Oaklander. These tracks capture the allure and depth of Sean's early work exploring rhythms and perfectly crafted pop songs using a very early incarnation of limited instrumentation. Fans of Martial Canterel's early work (think "Austerton" and "Sister Age") will be instantly elated. This is the first time these tracks have been released on vinyl and have been remastered for this release by Martin Bowes at the Cage, UK.

Contains special bonus insert with lyrics. Fans of early Martial Canterel as well as other cold wave icons such as A Blaze Color, Snowy Red, and the like will need this collection. Presented on high-quality 180gram classic vinyl in a triple gatefold pack.
Martial Canterel

:

Navigations Volumes I - III

Dusty Paths

Martial Canterel

4' 18''

Chamber

Martial Canterel

3' 31''

Diamonds

Martial Canterel

3' 37''

Cessation

Martial Canterel

3' 27''

Covers

Martial Canterel

3' 52''

Reduction

Martial Canterel

3' 22''

Minos

Martial Canterel

2' 51''

Swells

Martial Canterel

3' 51''

Horror Without You

Martial Canterel

3' 35''

Thruway

Martial Canterel

3' 25''

Navigations

Martial Canterel

4' 43''

Mapnelle

Martial Canterel

3' 30''

Pericles

Martial Canterel

3' 46''

Insolence

Martial Canterel

3' 50''

Consulates

(demo)

Martial Canterel

4' 35''

No Strategy

Martial Canterel

3' 24''

Revolting

Martial Canterel

4' 26''

Catalog

Martial Canterel

3' 52''

Things She Wears

Martial Canterel

3' 59''

Coercion

Martial Canterel

3' 48''

Epics

Martial Canterel

5' 02''

Geometry of Romance

Martial Canterel

4' 00''

Forget the Combat

Martial Canterel

4' 36''

Efface

(version)

Martial Canterel

4' 01''

Baroccoco

Martial Canterel

3' 25''

Hawk

Martial Canterel

4' 22''

Logics

Martial Canterel

4' 22''

Conics

Martial Canterel

3' 32''

Scythe

Martial Canterel

4' 33''

Accrue

Martial Canterel

4' 06''
Auch schön: