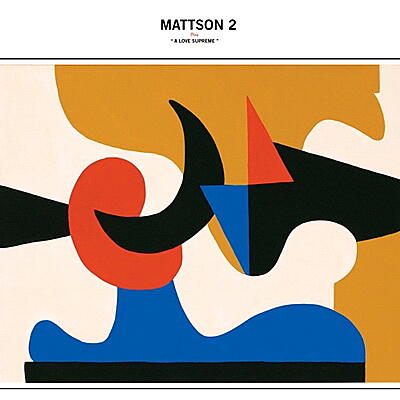 John Coltrane's 1965 magnum opus A Love Supreme is one of the most revered and influential recordings in the history of jazz, widely regarded as the iconic saxophonist's masterpiece. It might seem audacious at the very least to undertake a new recording of such a foundational album, but twin brothers Jared and Jonathan Mattson are nothing if not sonic risk-takers.

With their new release Mattson 2 Play "A Love Supreme," the duo reimagines Coltrane's avant-garde epic through a 21st-century lens, creating a new interpretation that remains faithful to the questing spirit of the original while pushing the music into bold new territory—which itself is fully in keeping with the composer's forward-looking vision. The album translates the Coltrane Quartet's acoustic jazz explorations into a modern language swathed in a haze of analog synths, ecstatic guitars, transcendent grooves and enveloping atmospherics.

The duo undertook an intensive study of the original composition, Coltrane's notes, and every available recording by the Coltrane Quartet as well as later versions by the likes of John McLaughlin, Branford Marsalis and Alice Coltrane. They used that vocabulary to create their own take, which they honed through invaluable live performances before audiences largely unfamiliar with the original. "It was so incredible to see the way that a rock fans connected with the music," Jonathan recalls. "There was yelling and crying, people getting really stoked and devouring every note we were playing. Seeing people's minds getting blown by Coltrane's music, was an inspiration for us." Those visceral reactions attest to the continuing impact of Coltrane's bold vision. This album channels that vision with both reverence and inventiveness, creating a vibrant and electrifying new interpretation that will resonate with new generations of open-minded listeners.
Mattson 2

:

Play "A Love Supreme"

Part I: Acknowledgement

Mattson 2

30''

Part II: Resolution

Mattson 2

30''

Part III: Pursuance

Mattson 2

30''

Part IV: Psalm

Mattson 2

30''
Auch schön: