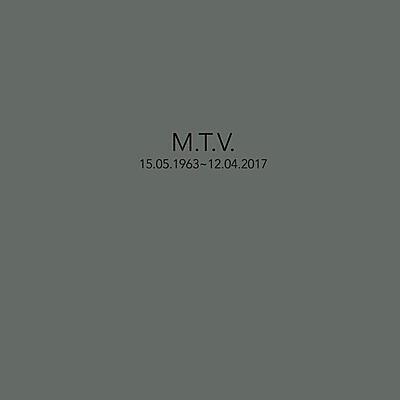 Book+CD: 260 page, full colour hardback book, ltd. to 1000 copies. !
A psychopomp is a "guide of souls", whose purpose is to escort deceased souls from Earth to The Afterlife.

This is a 260 page, full colour, hardback book Ltd. to 1000 copies.

A collection of photographs from the Vainio family archive. A broad range of artistic contributions (text, photographic and visual remembrances) from Mika's artist friends and collaborators. An Updated and exhaustive Mika discography. Jennifer Lucy Allen's unedited transcript for her The Wire magazine 2013 "Invisible Jukebox' - one of Mika's most animated media responses. A variety of Pansonic ephemera from Paul Smith's own Blast First archives. An album length exclusive CD of previously unreleased Pansonic performance recordings - "Turku Moai - live on Rapa Nui".
Mika Vainio

:

Psychopomp For Mika Tapio Vainio (15.05.63 Ð 12.04.2017)

Turku Moai - live on Rapa Nui - Excerpt 1

Pansonic

2' 00''

Turku Moai - live on Rapa Nui - Excerpt 2

Pansonic

2' 00''

Turku Moai - live on Rapa Nui - Excerpt 3

Pansonic

2' 01''
Auch schön: