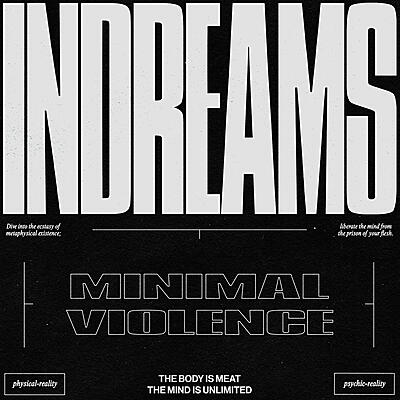 LP (color): Includes download, White Vinyl
"InDreams" is a start-to-finish, full-throttle ride through raw, high energy techno. Their records for some of Vancouver's best-known labels – like 1080p and Genero as well as Lobster Theremin and Ninja Tune's Technicolour - have always captured the exhilarating spirit of their live shows. This album bottles up that livewire, punk energy into its most concentrated form yet. Lead album track 'InDreams', released today, is in-keeping with this energy and rawness. It comes with two alternative versions; a remix from producer Cardopusher (Boysznoise Records, Dark Entries) and a special 'InDreams x URO (MV Powermoves Megamix)'.

Employing a haphazard collection of synths and drum machines, with initial takes often live off the floor to capture the raw energy, Ashlee Luk and Lida P are entrenched in Vancouver's thriving DIY scene and embrace upfront directness in their no-holds-barred ethos. Influenced by early industrial groups and cyberpunk literature, the record's themes centre around the dystopian 'InDreams inc.' megacorp with rave-inspired, cult imagery designed by Kevin McCaughey (Boot Boyz).
Minimal Violence

:

InDreams

Untitled Dream Sequence

Minimal Violence

2' 00''

L.A.P

Minimal Violence

2' 00''

June Anthem

Minimal Violence

2' 00''

New Hard Catch

Minimal Violence

2' 00''

Persuasive Behaviour

Minimal Violence

2' 00''

InDreams

Minimal Violence

2' 00''

Virus Prophecy

Minimal Violence

2' 00''

D.TRX

Minimal Violence

2' 00''

Last One at the Rave

Minimal Violence

2' 00''
Auch schön: