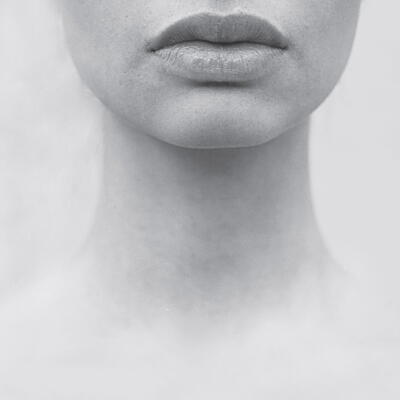 It's hard to believe that five years have passed since the release of 'Album', Andreas Tilliander's first outing on the Type label. 'Album' marked the final stage in Andreas's development as a 'laptop' artist and since then he has collected synthesizer upon synthesizer and enough tape to make the boys in Berlin jealous. Ditching the zeroes and ones, Andreas set about piecing together a follow-up to 'Album' and constructing it entirely in the analogue realm; the warming hiss of tape, the decomposing buzz of a monosynth and the nostalgic twitch of the Roland TB303.
There might be a love of all things 'Kosmische' once more, but it would be facile to label 'Persona' as such. Sure Andreas has heard his fair share of Cluster and Harmonia records, but his sound is just as rooted in psychedelic rock and even Basic Channel-era dub techno as Germanic ambience. Just listen to the thick, pulsating ode to Spacemen 3 'Oscillations and Tremolo' and you quickly realise that you are not merely listening to 'another' synthesizer album. Half-heard rhythms and familiar TB303 bass pulses drag us in and out of a hinted-at Basic Channel-axis production on 'Valla Torg Kraut' while a fairground jangle drives us through 'Ode to the Ode to the Street Hassle'. Something in there is blissful, almost beautiful, but it is hidden below thick layers of tape hiss and crumbling circuit boards.
'Persona' is a mature, confident and engaging experience - the product of a veteran electronic musician producing music that comes naturally to him. As the Ingmar Bergman film of the same name suggests, it might be Andreas Tilliander's most revealing record to date. A stunning collection of modern electronic music.
Mokira

:

Persona

About Last Step And Scale

Mokira

10' 34''

Lord, Am I Going Down?

Mokira

7' 39''

Valla Torg Kraut

Mokira

10' 47''

Oscillations And Tremolo

Mokira

9' 45''

Ode To The Ode To The Street Hassle

Mokira

2' 10''

Invitation To Love

Mokira

6' 52''
Auch schön: