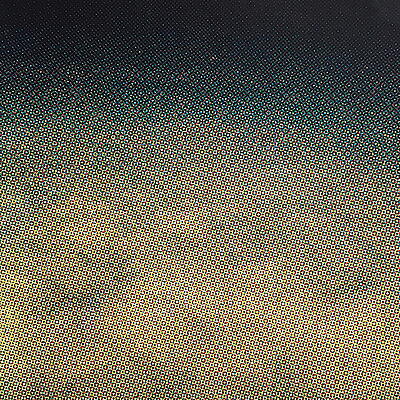 LP: Includes download, incl. printed inner sleeve, 180 gr vinyl
The first set of new Moon Zero cuts in two years, 'Relationships Between Inner & Outer Space' is a product of fevered displacement that nonetheless achieves a temple-like sense of calm, proportion and permanence. Scheduled for release in October 2017 on Denovali, the record is carpeted in traces of the settings that producer and composer Tim Garratt has found himself since we last heard from him, from Reykjavík to Leipzig with anything from a Dictaphone up to a studio to hand - it bears sounds from a vast number of different spaces, instruments and machines across its four colossal tracks. Paying attention to these rich patterns, they move and wind you in, producing a deep and rewarding catatonia.

While touring the first LP 'Moon Zero' (2015) Garratt lost his studio and flat, a relationship came to an end and he briefly moved back to his parents' in the Midlands. An emotional parabola familiar to anyone experiencing an economically-adrift, prolonged adolescence, it was heavy fuel for the melancholic sound world of Moon Zero. You can make out the origins of the record at the bottom of its multi-story wedges of sound, through dancing, duelling blocks of frequencies. And you can follow (somewhat obliquely, filling in the gaps) the inflections of different processes that these textures and melodic ideas have undergone, as Garratt moves them from machine to machine, speed to speed, room to room, through different combinations of effects. This churning celestial chaos, built painstakingly from detuned instruments, mono synths, field recordings and tape loops, is then meticulously ordered in the editing room.

The first side is in two tracks, each divided into two sweeping musical gestures, ordered by tone into a sequence of light-dark-dark-light and ending in a crescendo pulse with a 'Loveless'-like shimmer. The flip is also in two long tracks, each one a continuously-building, monolithic tranche. The change at the opening of the third number, 'Erwood Araf' is signalled with the entry of an unthreaded melody that repeats and gradually distorts while other caverns of sound open underneath and around it. Then, again on the halfway point, the idea dissolves and a minor key swell aches into frame before breeze block low end is deployed. One of Moon Zero's go-to sounds, an alloy of bowed cymbal, tape delay and who-knows, invokes the sound and disembodying feel of a train pulling into a station, if that moment could be elasticated and dragged far out. Emitting a chrome-sheen continental modernity, it's probably the emotional centre of the record and calls to mind Kraftwerk's 'Trans-Europe Express' and 'Radio-Activity' albums. Towards its end, on the nine-minute mark, in rides a soaring melody that surely has its roots in Garratt's Eastern European travels.

Each expansion of the Moon Zero universe has felt like a logical progression along lines set before, becoming ever more inventively structured and ambitious with its sonic palette but never straying from its nucleus of menacing, meditative drone. Fresh from playing Ruhrtriennale Festival alongside Actress, Demdike Stare and Ricardo Donoso amongst others, 'Relationships between Inner and Outer Space' is due to be released in October and Moon Zero will be announcing further shows in due course. This latest installation is the most profoundly affecting Moon Zero work to date; an unparalleled piece of infrasonic, atmospheric manipulation.
Moon Zero

:

Relationships Between Inner & Outer Space

Keflavik

Moon Zero

9' 16''

Sunk Cost

Moon Zero

12' 35''

Erwood Araf

Moon Zero

10' 55''

Arcane XII

Moon Zero

10' 40''
Auch schön: