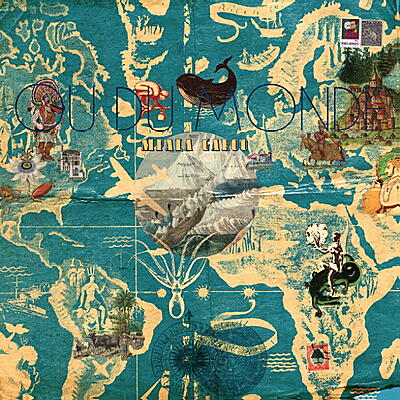 Upgrade of the original cassette release on Sweat Lodge Guru. Moscow multi-instrumentalist Ivan Karib who also plays in Kon Tiki Gemini makes wondrous spaced-out and multi-layered electronics that float somewhere between Ducktails and Sean McCann. The tropics invade Russia and clatter to the floor. ghost guitars ring hollow, looping around endlessly searching for synthetic embrase.
Sweat Lodge Guru described the recordings as "Music crafted for the sunny and tropical paradises of our minds. Seasonal temperament is shared via magnetic vibes; we can all exist in the same balmy and tropical headstate no matter what our physical locale may be. Pure vibrations that ebb and flow on the appeal of tidal moons."
Edition of 300 copies!
Mpala Garoo

:

Ou Du Monde

Open Way Up High

Mpala Garoo

2' 24''

Kid Island

Mpala Garoo

4' 11''

Primiriirii

Mpala Garoo

3' 34''

Magic Fiesta

Mpala Garoo

4' 23''

Toto Waca

Mpala Garoo

3' 11''

Summer's Always Coming

Mpala Garoo

3' 16''

Advaita Vendata

Mpala Garoo

2' 32''

Vive L'immensite

Mpala Garoo

10' 06''

Fatu Hiva Feeling

Mpala Garoo

8' 18''

Invisible Dolphins

Mpala Garoo

2' 09''
Auch schön: