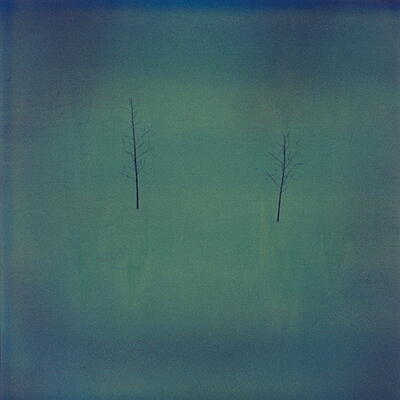 Nickolas Mohanna
Transmission Hue
Low-Point
LP036CD
Incl. Instant Download
Following on from several well received cdr releases under the Vakhchav alias on labels such as Abandon Ship, Blackest Rainbow and Small Doses, 'Transmission Hue' marks the first widely available full length cd from Brooklyn based multi-media artist Nickolas Mohanna.
On 'Transmission Hue', Mohanna's tools of guitar, modular analogue synthesis and electronics are used to create clouds of cosmic krautrock-inspired drone. Eschewing the constrictions of software programming, Mohanna's intuitive hardware approach only works to enhance these synth progressions. Subtle tones work their way up from the depths, manoeuvring themselves to the forefront of the sonic canvas. Diverging then converging within the stereo field, they don't remain there long before they are quickly devoured by the somewhat blissful haze.
Much like his peers operating within analogue synth music, Mohanna manages to envelope his archaic source sounds with a forward thinking sensibility that references classic kosmische whilst demonstrating a modern outlook, allowing him to avoid the clichés and offer a fresh perspective on the genre.
Nickolas Mohanna

:

Transmission Hue

Dialogues

Nickolas Mohanna

8' 40''

Gishiki

Nickolas Mohanna

7' 12''

Thin Ice

Nickolas Mohanna

4' 32''

Of Lethe

Nickolas Mohanna

7' 00''

Configurations In Placing Sky

Nickolas Mohanna

10' 12''
Auch schön: