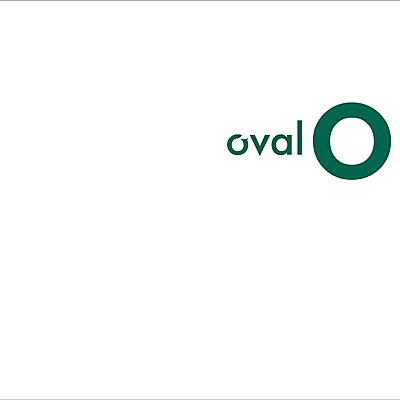 2LP: Includes download, feat. 6 vinyl-only tracks on side D, DL incl. 50 additional tracks
Oval's Markus Popp is a true pioneer in the realm of electronic music, one whose influence can still be heard today. O finally sees a return to vinyl after being sold out for over six years.

2xLP version is pressed on white vinyl packaged in a gatefold jacket available in four different colors and features 6 vinyl-only tracks on Side D. The download coupon includes 50 additional tracks only available on the CD version + all tracks from the long sold-out Oh 12"EP (Thrill 12.44)

"Ovals striking new 70-track double-CD (and double-LP) is the follow up to the 'OH' EP by electronic pioneer, Markus Popp. Popp is often credited with creating the clicks and cuts genre of electronic music. Now this genre defining artist is putting forth the musician that was hiding behind the technician. The result is a celebration in delicacy and detail: handcrafted polyrhythmic phrases, riffs and structures, bristling with tiny resonances. Popp is celebrating rhythms, scales and harmonies on a small and large scale, instead of reveling in theory and meta-discourse.The performances on this record represent a high level of skill on his instrument, while the resulting music is striking, compelling, and ultimately rewarding.'O', named for a new beginning, (ground zero if you will) is just that, fresh and new. (The EP title was a playful word game based around the album title.) The album, made after years of practice, is for Popp about the music. It is not about the impetus to start playing or some theoretical exercise in "programmed vs. played" or "new Oval vs. old Oval". These comparisons, for him, are meaningless. "O" is Markus Popp's long-overdue and deeply personal love letter to music. It's for the listener a new chapter in a fascinating, ongoing critical dialog with music by one of the true innovators of contemporary audio."
Oval

:

O

Brahms Mania

Oval

4' 08''

I Heart Musik

Oval

3' 22''

Stop Motion II

Oval

1' 21''

Project Evergreen

Oval

1' 05''

Big City Nights

Oval

45''

Swiss Summer

Oval

1' 10''
Auch schön: