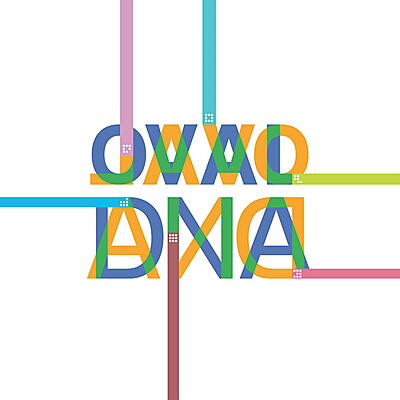 Incl. Instant Download
After its critically acclaimed (and massively downloaded) sister album Calidostópia! (released in March 2013), VOA is the true next step for the collaboration of electronic music legend Markus Popp aka Oval with several wonderful singers/musicians from all over South America.
VOA offers the previously unreleased "A"-selection of recordings from those legendary Salvador da Bahia sessions plus brand new Oval material - adding up to an 18-track metamelomusical supermerger, chock full of genre-defying, mesmerizing songs and haunting, sensual melodies that does not cease to surprise.
From the chilling vocals and multilayered guitar excursions of Agustín Albrieu to Aiace's sensual, radiant folklore style, from Hana Kobayashi's inventive pop sensibilities to Maité Gadea's earthy, soulful interpretations of two classics from the Oval guitar songbook of the future. Also, the pleasantly unpredictable avant-pop quirkyness of Laptop songwriter Andrés Gualdrón. All this adds up to a pretty wild ride - and in a seemingly effortless, strangely organic way.
And what Dandara does to these two songs can only be described as magical. They are also featured in an enchanting music video with breathtaking performances by actresses Ursula Doll and Daniela Lucato, directed by filmmaker/visual artist Darko Dragicevic (of Oval's "Ah!" music video fame).
This album is a true next-gen experience, a celebration of musicality evolved - it takes the hyperreal, hi-impact songwriting of the new Oval sound to a new level, resulting in a unique, intensely emotional style that none of both parties involved would have ever come up with on their own...VOA is like a sky with two suns, a musical asterisk that points straight into the unknown.
Oval

:

OvalDNA

Octaeder 0.2

Oval

4' 19''

Eigentlichen 2.0

Oval

2' 00''

Instantan 1+2

Oval

2' 21''
Auch schön: