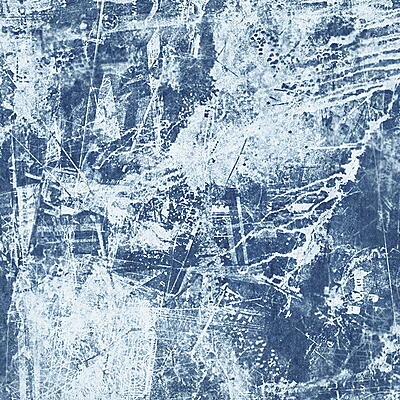 LP: Includes download, Ltd. to 500 copies, incl. two-sided full-color insert
Mutual admirers of each other's work, Thomas Meluch (Benoît Pioulard) and Kyle Dunn (Kyle Bobby Dunn) endeavored to put together a collaborative recording that ruminates on painful realities, disappointments, and transitioning to new homes, in the hopes of finding a coping mechanism to bring them through to the other side.

PERILS began auspiciously in 2012 at transitional points in these artists' lives. Kyle was living in a small town called Belleville, Ontario trying to complete Kyle Bobby Dunn and The Infinite Sadness (Students of Decay) and coming to grips with the fact that this great endeavor was at its end. Given the enormity of the record and the emotionally and physically exhausting process of recording the album, Kyle found himself drained with unforeseen questions and confusions. Working only at night, Kyle immersed himself into this newfound nocturnal work, finding a path in the midst of wondering.

Thomas, meanwhile, was in a state of literal transition: uprooting from the UK and relocating to Seattle during the recording process of PERILS. In a state of flux, nearly drowning under the anxieties of living on uncertain ground, Thomas channeled these emotions into musical escapades. Thomas recorded in his spare moments, sending sonic puzzle pieces one by one to Kyle, who would in turn explore the musical sentiments Thomas had shared, adding his own billowing sounds to the seething mix.

The ten pieces created for this release are culled from a poutine- and whisky-fueled trudge through the dark corridors of an as-yet undiscovered or possibly imaginary mystic temple. Commencing with the shimmering guitar and tape loops of "Colours Hide My Face," the album crawls out of the grooves with a slow-churning turmoil, coaxing the listener to embark along its path. The dirge-like guitar clang and vocals of "(Dead in the) Creekbed Blues" could be an 18th century blues standard emitted from a buried radio. On PERILS, Thomas Meluch and Kyle Bobby Dunn lock arms and together chart the upheaval in their lives to bridge the liminal gulf between the once-was and the soon-to-be.
Perils

:

Perils

Colours hide my face

Perils

5' 06''

(Dead in the) Creekbed Blues

Perils

2' 43''

Maps of sinking

Perils

4' 06''

The Unbecoming

Perils

3' 07''

All that's left

Perils

5' 27''

It was going great. Until it wasn't.

Perils

4' 53''
Auch schön: