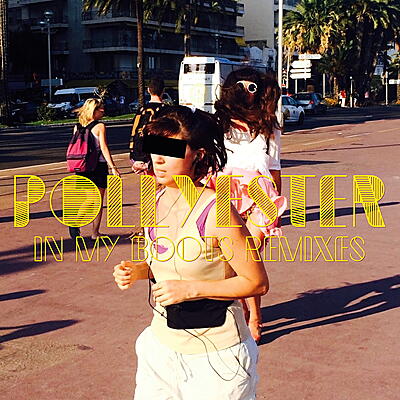 The international press reviewed Pollyester as an exciting mixture between Les Rita Mistouku, Krautrock and Comic and the band quickly became one of the hottest Disco-Punk-Shooting-Stars. Gigs everyhwere from USA, Japan und throughout Europe were the consequence. Franz Ferdinands' Alex Kapranos as well as James Murphy (LCD Soundsystem) quickly became fans of the quartett. End of January 2015 the new successor album 'City Of O' was released. The video released in parallel to the single 'In My Boots' from the new album immediately became 'best video of the month' by the widely viewed public television / radio broadcasting channel 'BR' in southern germany (similar to BBC in UK). Now with a 12'' 4-Track Club / Disco remixes EP following on this single, Pollyester continues to defend and expand its natural habitat: The Dancefloor - "You've got to wear your heart in your boots!"

DISCO EDIT

Disco House with a blend of swing! Addictive and irresistable. Like superglue underneath your boots for climbing over those walls and across these ceilings, or like little jetpacks for those who usually just stick to the floor. Classic Disco Strings and Congas leave no doubt: This is Heavy Stuff! Meep Meep, I'm gonna wear my heart in my boobs. Oops, sorry!

WHATEVER/WHATEVER REMIX

Justin Strauss is a legend in remix culture – since the 70ies being active in New York, he custom tailored new outfits for hits from people like Tina Turner, Marc Almond, The B52s, the Blood Red Shoes or the LCD Soundsystem. Known as Whatever/Whatever together with Bryan Mette, now those boots reappear in a dark and gloomy setting. Like an action movie watched on Cetamin, or is this already Black Russion Surf? Try yourself!

OUTLIER INN REMIX

New York, Part II: Somewhere in the outskirts, Catskill Mountains to be precise, around 50 miles from New York, we are coming to the Outliner Inn, the remix kitchen of Josh Druckman. 2011 Pollyester lived, produced and filmed there while 'Earthly Powers' assisted them. Now Josh is greeting us back from there with a liquid-dubby Disco dribbling. With Ace of Base in the Bulletea-Bar, just way better!

BARTELLOW REMIX

OK, now it moves on in an completely different direction: The Inhabitants of the City Of O. are being haunted by a nightmare: all of a sudden Shangaan Shake visits Alphaville! Hundreds of haunted bodies are being wildly shaken. Total mass movement of all sub-atomic elements! Completely unheard of! Produced by POLLYESTER's Keyboarder B. Brachtel aka BARTELLOW (TAMBIEN). Check out his wonderful parallel production Columbus EP!
Pollyester

:

In My Boots Remixes

In my Boots - Disco Edit

Pollyester

6' 13''

In my Boots - Bartellow Remix

Pollyester

6' 14''

In my Boots - WhateverWhatever Re

Pollyester

8' 23''

In my Boots - Outlier Inn Remix

Pollyester

5' 25''
Auch schön: