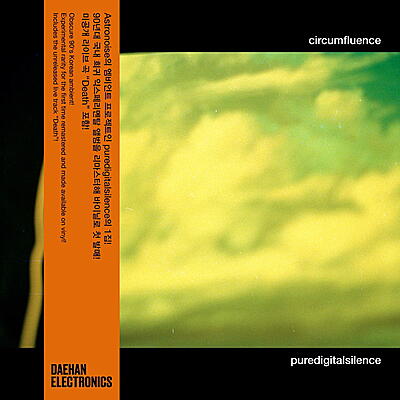 2LP: Gatefold 2LP with insert & OBI
Mega-rarity from the Korean Ambient / Experimental band, Puredigitalsilence! First released in 1998 on a barely marketed and quickly forgotten 1000-run CD, this is some of the most mental, druggy music to ever see life in Korea. Taking the style of Swans, Spacemen 3 and My Bloody Valentine as a starting point, PDS, formed in the fertile university neighborhood of Hongdae in Seoul, branched into more experimental choices of sound layers and textures, incorporating elements of Drone, Ambient and Noise into intense, lengthy improvised jams. Analog electronics, reverb and delay-drenched atmospheric synth lines comprise the supporting cast of this mind-twisting soundscape, almost completely lost to the sands of time before being rescued by Daehan Electronics.

This release has been carefully remastered and is being offered on Vinyl for the first time, spread over two full-length LPs for the best possible sound. Available from Daehan Electronics, a Seoul-based label dedicated to tracing the history of Korean electronic and experimental music, on December 8th, 2018.
Puredigitalsilence

:

Circumfluence

Oceanview

Puredigitalsilence

23' 38''

See You Through Your Eyes

Puredigitalsilence

12' 11''

Almost There

Puredigitalsilence

8' 46''

Seeweed

Puredigitalsilence

6' 23''

Image Eidétique

(Feat. Daytripper)

Puredigitalsilence

16' 48''

The Thaw

Puredigitalsilence

4' 03''

Death

(Live at Ssamzie 2001.3.24)

Puredigitalsilence

9' 52''
Auch schön: