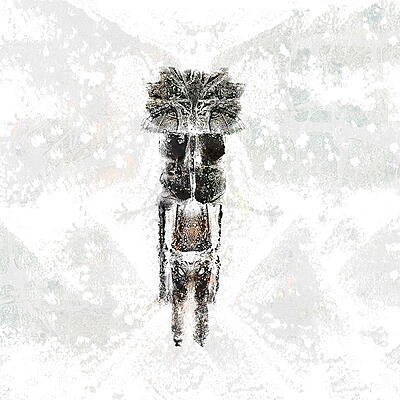 2LP: Includes download, gatefold jacket with metallic foiling, vinyl-only bonus track on side D, LP1 on translucent purple, LP2 on translucent brown vinyl
SAICOBAB is the Japanese quartet comprised of acclaimed vocalist YoshimiO (Boredoms, OOIOO), Yoshida Daikiti (sitar), Akita Goldman (bass), and acclaimed in Japan Motoyuki "Hama" Hamamoto (percussion, gamelan). SAICOBAB masterfully blend traditional Indian music with melodies and unexpected rhythms using unorthodox instrumentation to create utterly distinct modern ragas.

On their debut album SAB SE PURANI BAB, YoshimiO's leaping, animated, effected vocal melodies dance fluidly through Daikiti's intricate sitar patterns. The entrancing synergy of Goldman and Hama's rhythmic pulse drives and shapes the aptly named SAICOBAB's sound to one that is at once rooted in ancient tradition, and wholly new.

SAICO means "the most ancient", and "BAB" stands for "baby" in Japanese. SAB SE PURANI means "the most ancient baby girl" in Hindi. The connections made are a reflection of the deep connections made musically between traditional Indian and Japanese music and spiritual practices.

Deluxe vinyl edition features 2xLPs in a gatefold jacket with metallic foiling, free download card, and an exclusive remix of album track "AWAWAW" on Side D from Turkish artist Cevdet Erek.
SAICOBAB

:

SAB SE PURANI BAB

naa Ra naa

SAICOBAB

7' 09''

Naam Chuulo

SAICOBAB

7' 25''

Bx Ax Bx

SAICOBAB

6' 40''
Auch schön: