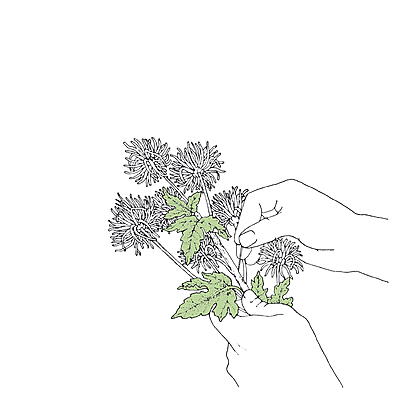 Sanso-Xtro
Sentimentalist
TYPE007
Slow, yet spectacularly detailed fireworks. - Inthemix
"4/5 First-rate folk/ambient debut by Melissa Agate" - Mojo Magazine
"Countless lambent delights and enthralling compositions which deserve to be enjoyed by a wide and appreciative audience." - Stylus Magazine
"Absolute class in every respect... dense, lush and beautiful... highly recommended." - Smallfish
"Marvellously deft percussion... subtlety and complexity" - Wire magazine
A collection of meditative vignettes delicately assembled from a vivid bank of acoustic and electronic sounds - Textura.org
Melissa Agate is no newcomer to the music scene, being exposed very early in life as the drummer of Australian avant rock outfit Sindog Jellyroll. Since then she has refined her styles and perfected what she believes to be a truly personal sound. Taking influence from her antipodean background and also from a life-changing move to British shores, Sentimentalist is deeply reflective and unashamedly visual.
Finding herself discontented with the trappings of the rock genre, it was not long before Agate discovered electronic music and began to experiment with as many different instruments as she could manage to acquire. From acoustic guitar and ukulele to traditional bells and kalimba, anything at hand was added to the rich soundscape of her creative vision. In doing this, Melissa has created something truly original. By purposefully taking sounds which inspired her and allowed her to visualize the rich memories she had stored in her mind, she has forged a work which is accessible but very difficult to define in genre.
Agate´s influences are as far reaching as her musical ambition, and she takes well informed references from avant jazz, blues and experimental electronic works. Moments of Sentimentalist project hazy echoes of Robert Johnson, before colliding with the sublime analogue chic of Stereolab or Broadcast. Elsewhere, skeletal outlines of Opiate or Mum drift into angular rhythmical sounds explored by Supersilent or Radian. Yet rather than try and emulate another artist, instead Agate takes ideas to add to her ever changing musical ideal. It is her goal to produce an honest sound, something that is true to her soul, and she succeeds magnificently.
Sentimentalist leaves us with something truly timeless and it exists slightly removed from the world we live in. Carefully selected fragments of musical history are lovingly woven together creating a magical album, and one not to be taken lightly under any circumstances.
Sanso-Xtro

:

Sentimentalist

The Last Leaf

Sanso-Xtro

4' 40''

Zlumbertalkinmysleep

Sanso-Xtro

2' 28''

Unsentimental

Sanso-Xtro

2' 33''

And Then Return To Zero

Sanso-Xtro

2' 28''

Plant Skeleton

Sanso-Xtro

2' 38''

Blue Signal

Sanso-Xtro

3' 23''

Frangipani Gardens

Sanso-Xtro

2' 43''

Misplaced Feather

Sanso-Xtro

3' 34''

Minus Ecki

Sanso-Xtro

2' 33''

Like White Fire

Sanso-Xtro

3' 00''
Auch schön: