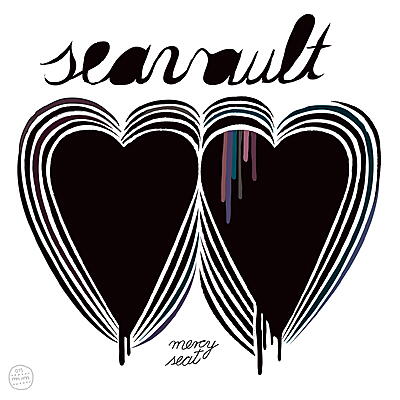 Incl. Instant Download
Organisch, elektronisch, melodisch - zwei Songs wandern durch die Nebelfelder und Sommerwiesen britischer Popmusik. Antony Ryan (isan) und Simon Scott (televise/slowdive) entwickeln gemeinsam Klanglandschaften aus Gitarren und Eletronica, aus Harmonien und Dissonanzen. Klanglandschaften die verwöhnen und verwirren. Die viel geben und viel verlangen. Ein ausgeglichenes Spiel.
Während des Londoner Luminaire Festivals im September 2006 entdecken Antony Ryan und Simon Scott eine gemeinsame Leidenschaft an den Klängen. Und gemeinsame Fächer in ihren Plattensammlungen. Übers Internet tauschten beide diese Klänge aus. Eine musikalische Partnerschaft war geboren, deren Resonanzraum sich zwischen den Koordinaten The Cure, My Bloody Valentine, Postal Sercvice oder Ulrich Schnauss entfaltet. "Mercy Seat" (Ultra Vivid Scene) und "I Could Be Happy" (Altered Images) fokussieren diese Einflüsse - "The darkness and brightness in our music, the highs and lows of a love affair with melodic pop", wie es Antony Ryan formuliert.
Seavault

:

The Mercy Seat/ I Could Be Happy

The Mercy Seat

Seavault

4' 43''

I Could Be Happy

Seavault

5' 07''
Auch schön: