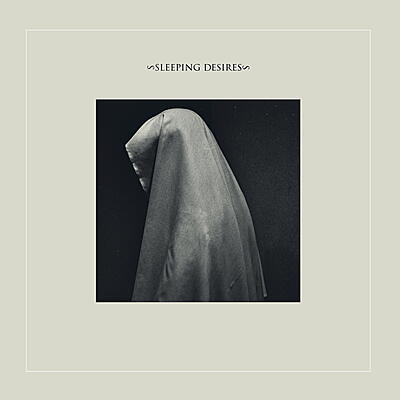 LP: 2nd pressing ltd. to 200 copies
Coldwave / darkwave debut album by San Fransisco based producer Gabriel Ramos.

While the band has gone through a few lineup changes Ssleeping Desiress has essentially remained the brainchild of Gabriel Ramos, who is now the sole member. Ssleeping Desiress is certainly a gem in the electronic underground, the album runs along the boundaries between minimal synth, coldwave, and electro with lyrical themes being gentrification, coping with death, artistic drive and confusion and the ephemeral nature of relationships.

The only Ssleeping Desiress release so far was the great A Voice / Sister 7inch on the FlexiWave label in 2012. They also appeared on numerous new new wave compilations in the last couple of years. The self-titled album presented here takes the project to the next level. Kicking off with an echoing voice over repetitive drums and outbursts of synths & guitars, slowly moving towards a more darkwave sound on the second half of the album.

Gabriel Ramon started making solo recordings while living in Portland, Oregon around 2005. Being inspired by the culminating factors of the DIY drive of the city, hosting live shows at his house, which frequently would host friends' bands from San Francisco and his growing fascination and voracious consumption of music: "I can really trace it to the first time Spector Protector played at my house and getting a tape afterwards from one of the two members, Eric Davis. That and being freshly exposed to groups like Suicide and Arthur Russell was very inspirational to begin recording music on my own, though it is something I had done fairly aimlessly since high school. I make an effort and try and change my process as much as I can (usually through collaboration) and vary the instrumentation. I try and incorporate a late 70s punk vibe, a marriage of dub and krautrock repetition and cavernous space.
Ssleeping DesiresS

:

Ssleeping DesiresS

INTERIOR LIVES

Ssleeping DesiresS

5' 07''

WE NEED

Ssleeping DesiresS

4' 14''

IMPASSE

Ssleeping DesiresS

6' 04''

PIECE W. BELLS

Ssleeping DesiresS

1' 58''

LABOR

Ssleeping DesiresS

4' 01''

FIGURES

Ssleeping DesiresS

3' 57''

PRESERVATION

Ssleeping DesiresS

4' 01''

YEARS IN REPAIR

Ssleeping DesiresS

3' 20''
Auch schön: