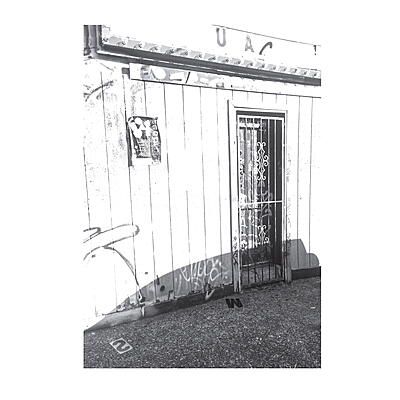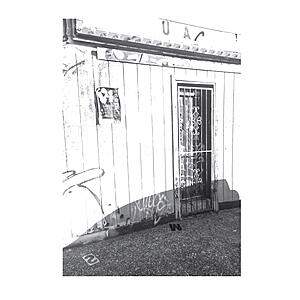 Following the release of their acclaimed album What One Becomes in June of this year, SUMAC return with Before You I Appear, a limited 12" EP featuring 30 minutes of remixes from UK techno artist Samuel Kerridge, Bleed Turquoise (aka James Ginzburg of recent Thrill Jockey signees Emptyset), noise icon Kevin Drumm and Japanese catastrophic noise metal group ENDON. The results range from impossibly dense and perpetually ascending psych-noise blowouts, to subdued passages of subtly curdled drones punctuated by disembodied vocal excretions.

In composing music, SUMAC opts for a process of simultaneous construction and dismantlement. Long-form rock based structures are distended to the point of erosion, reiterated in continually alternating sequences, and plied with extra-musical implements of chaos and tonal abstraction. Through the practice of psychophysical exertion and sensorial disorientation the music becomes a tangible projection of the players underlying emotions and spirit.

Though stylistically differentiated from the source material, all four tracks of Before You I Appear posses a parallel predilection for combining combustable atmospherics and emotionally penetrative musical maneuvers.
Sumac

:

Before You I Appear

Rigid Oblivion

(Samuel Kerridge Remix)

Sumac

Clutch Of Oblivion

(Bleed Turquoise Remix)

Sumac

Image of Control

(Tokyodionysis Remix by Endon)

Sumac

Rigid Man In Vain

(Kevin Drumm Remix)

Sumac
Auch schön: